England may have won the World Cup, but New Zeland won hearts, Indians pay tribute to Kiwis:
Sunday's clash between England and New Zealand was one of the epic World Cup final match. The two teams who did not win World Cup title in 44 years faced off with each other and obviously it wasn't going to be easy. And that is what happened first tie and then the first ever super over in the history of World Cup. England won the match and New Zealand won our hearts.
The heartbreaking defeat of the Kiwis and the original deserving team of the tournament has broken many hearts around the world. And a lot of them are Indians as well.
Even after defeating India in the semi-finals, Indian totally wanted the black caps to win. The support India has given to Kane Williamson and New Zealand is just unbelievable.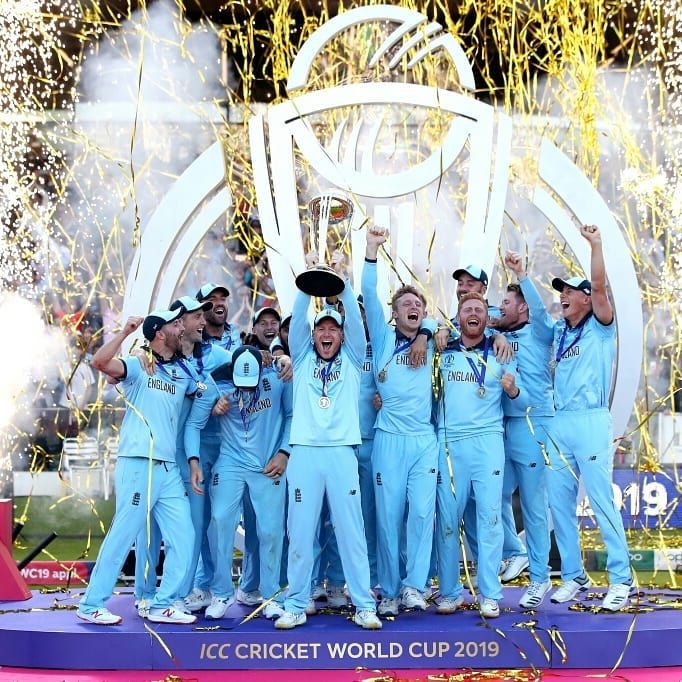 As per a lot of Indians it's the skipper Kane Williamson's cool, calm, and collected attitude in crisis games is what makes the New Zealand favorites, at least in India. His sportsmanship along with the team's stunning all-round display on the field has made the team the tournament favorite and the final an "India + New Zealand vs England" affair.
Not ignoring the fact that England won as a result of the sincerely fought match, Indians were left shocked. Fans tweeted in support of New Zealand expressing their anger, sadness and love everything at once.
Have a look at the memes below:
New Zealand deserve champion they hit more six than England why ICC consider boundary if higher value six rather than boundary. ????#ICCRules

— Punithavendan (@Punithavendan2) July 15, 2019
#Karma is boomerang..#CWC19Final #ENGvsNZ
England won by Rules…🏆
New Zealand won by hearts…❤️ pic.twitter.com/n94re1uBru

— SaThiSh (@iamKSathish) July 15, 2019
England wons World Cup 🏆
New Zealand wons World's heart ❤#CWC19Final #ENGvsNZ pic.twitter.com/0wJTAM2RCZ

— Deep Singha (@deepforhimself) July 14, 2019
#ICCRules England won by poor ICC rules and luck. New Zealand won billion Hearts. pic.twitter.com/zct9mDDQwb

— prabhuGanesan (@prabhuitb) July 15, 2019
England won by Rules !
Newzealand won by Hearts ! #CWC19 #CWC19Final pic.twitter.com/HHs0BpycLk

— fazila junejo🌸 (@JunejoFazila) July 14, 2019
England is a winner because of stupid fuckin rules.. New Zealand is a true winner

— Anurag Kashyap (@anuragkashyap72) July 14, 2019
England were favorites even before the #CWC19 started. But New Zealand gave their heart out & kept the fighting spirit alive till the last ball.

England won the World Cup, New Zealand won the hearts of cricket fans. Hard luck but well played #BlackCaps 👏👍 #ENGvsNZ #CWC19Final pic.twitter.com/KWDdirtRfb

— Sir Jadeja fan (@SirJadeja) July 14, 2019
Mr. #KaneWilliamson,
Der hasn't been man like U in Cricket now.I'm privileged & honoured dat I hve witnessed u play. No trophy can define u as a champion.U r a true gentleman dat has ever walked in d game of Crckt.Eng win dis final by rules, but kiwis win billion ❤️s #BlackCaps pic.twitter.com/ZjiadGag35

— Shafeeq Basheer (@ShafeeqBasheerT) July 15, 2019
#ICCRules
World's best opponent who made host team scared from winning the world cup #BlackCaps pic.twitter.com/0qvBMtuRZD

— Krishna Murari Tiwari (@krishnamurarii) July 15, 2019
Such a sad feeling for #blackcaps pic.twitter.com/0YvberMen9

— Abdul Jabbar (@jabbar81079) July 15, 2019
That's what called sports spirit … what a brilliant game ..and in the end New Zealand won heart #BlackCaps sometimes its a matter of destiny. pic.twitter.com/wcR4Xvt3TP

— Indu Rawat🇮🇳 (@indu10rawat) July 15, 2019
#ICCrules
The match should have been named as
New Zealand Vs Umpires, ICC Rules , Luck and England !!
Still it was a tie..
Hats off to you #BlackCaps ❤️

— Sudhanshu Ginotra (@SimplySudhanshu) July 15, 2019
Feels sad for Kiwis. No doubt ENG was deserving team since the start of the WC but in the Final Kiwis were totally deserving or the trophy should have been shared by both.#BlackCaps pic.twitter.com/hTYGTRzFhM

— Ravi Panghal (@cristiano_0585) July 15, 2019