Check out how people reacted on Ranveer Singh and Rani Mukerji's same outfit
Bollywood celebrities are always under a magnifying lens. Fashion critics are always ready with their comments and criticism. This time, Ranveer Singh and Rani Mukerji were seen sporting the same outfit by Sabyasachi and people were quick to notice the similarity.
Ranveer chose to wear the rose taupe color kurta and pajama set to his trip to Amritsar with his wife Deepika Padukone. The couple took a quick trip to the Golden temple and celebrated their first wedding anniversary. He chose to add floral Nehru jacket to his kurta pajama set and looked dapper.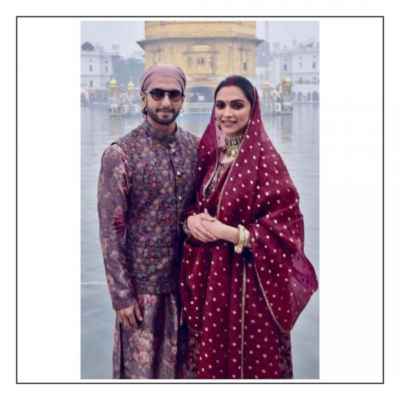 Rani, on the other hand, wore the exact same outfit to a promotional event organized for her upcoming movie Mardaani 2. She chose to pair up her outfit with an organza dupatta and gold Kolhapuri footwear.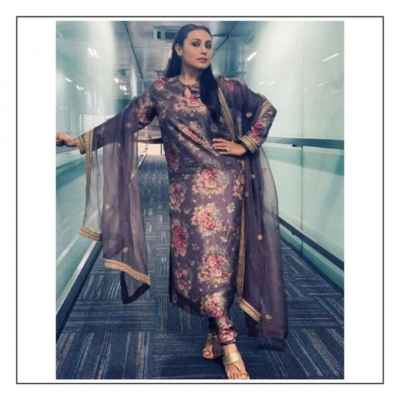 Both celebrities added their own touch to this Sabyasachi Kurta pajama set but people on Instagram dropped comments on the photo shared by the designer and the trolling that came along wasn't quite expected. 
Here are a few comments posted on Sabyasachi's shared photograph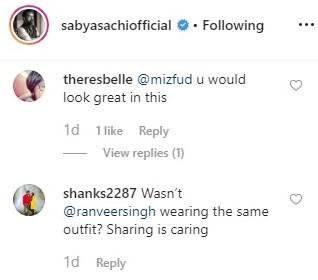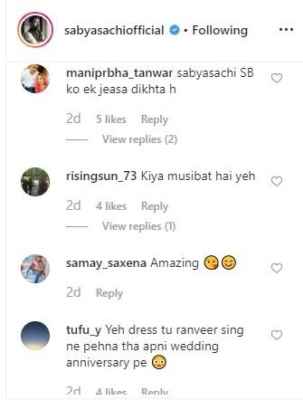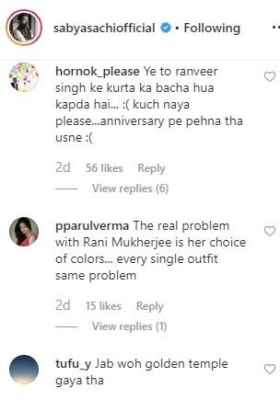 The designer has great relations with both the movie stars and both Ranveer and Rani have been seen wearing Sabyasachi outfits on numerous occasions. While both the outfits were the same, how they were carried by the actors made all the difference. 
Which one did you like better?