Tweeples find it hard to digest Taimur's gym enrollment
Taimur is one of the first star kids who has gained tremendous popularity. Along with his family, he is also the media favourite! This little cutie has a huge fan following. But it seems like mommy Kareena doesn't want him to look cute anymore. Recently, she has got a gym enrollment for one-year-old Tamiur.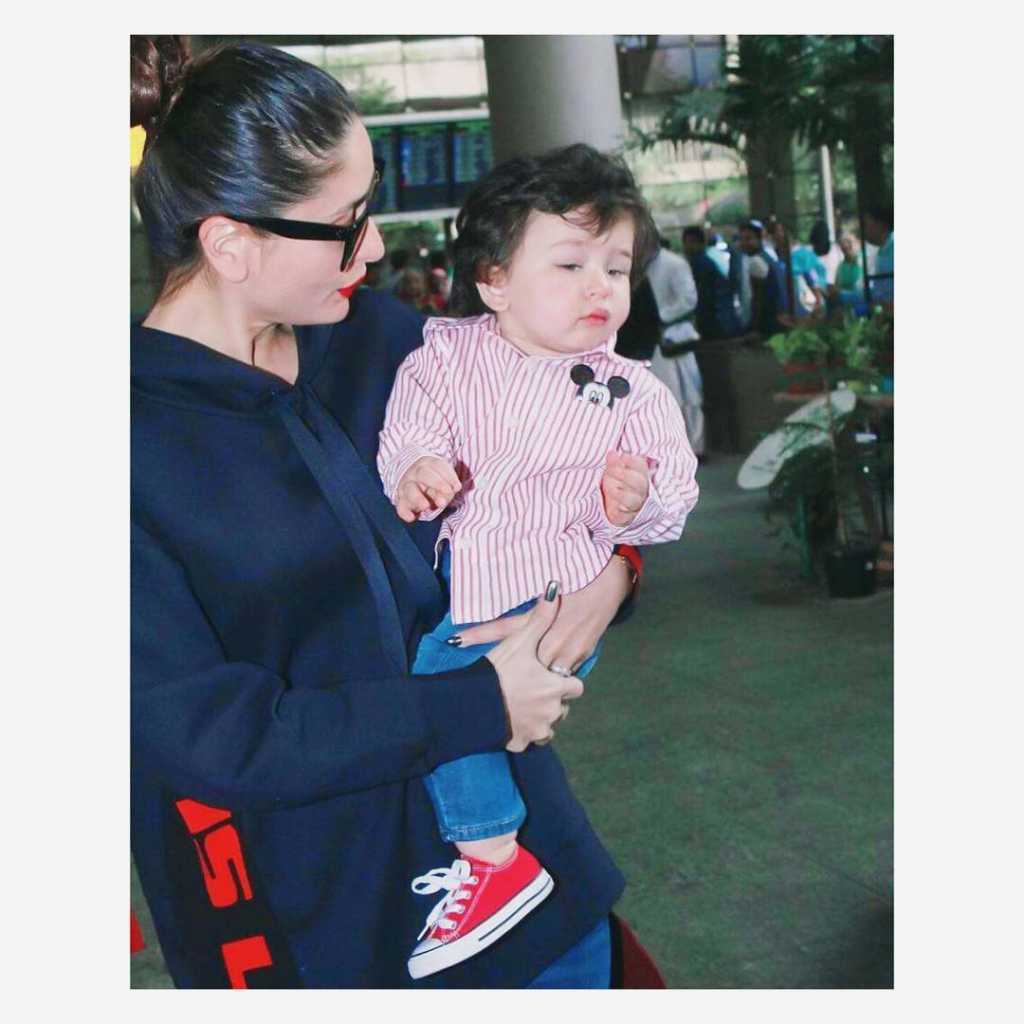 Taimur's lifestyle is full of stardom and he is getting everything no kid has received! Remember the gifts he got on his first birthday? A forest from mommy and a Jeep from dad Saif Ali Khan. The kid is again back in the news because his mommy has enrolled him in a gym! Yes, Taimur has got a gym membership and everyone is losing their heads over this news.
The news has gone viral and people cannot deal with this fact. From making fun to calling it a publicity stunt, tweeple are expressing their opinions. Check them out:
Taimur has started Keto.

— अंकित जैन (@indiantweeter) January 29, 2018
Yes, thank you. Totally ashamed of myself as a mommy. https://t.co/V8DTNDFuFJ

— Dhanya Rajendran (@dhanyarajendran) January 29, 2018
Good decision by Kareena. Taimur may no longer look cute but he'll be hot soon!

— Shan (@klpe) January 29, 2018
can Bebo's baby be anything but size zero? #FullyApprove https://t.co/HeDsbsaasj

— Ankur Pathak (@aktalkies) January 29, 2018
First vdo of Taimur in the gym! pic.twitter.com/swYUQyWkf2

— Cherry Dimple (@shailimore) January 29, 2018
Aaj gym ja rha hai, Suna hai is saal IIT ka exam bhi de rha hai taimur.

— Arun Jaitley (@ArainJutley) January 29, 2018
Taimur is the "sharma ji ka beta" for other bollywood kids.

— डि.के. (@itsdhruvism) January 20, 2018
Except for these tweets, some people feel that media is giving too much importance to this star kid:
Taimur gets more attention on a daily basis than a woman gets on her wedding day.

— Pakchikpak Raja Babu (@HaramiParindey) January 29, 2018
Breaking News: One Year Old Taimur has joined the gym.

It's about time that reporters reporting this join the Journalism Classes as well.

— Jet Lie(Vasooli Bhai) (@Vishj05) January 29, 2018
Taimur Ali Khan *takes a dump*

News outlets : pic.twitter.com/hOGfuYtupI

— Pakchikpak Raja Babu (@HaramiParindey) January 29, 2018
What are your opinions about this?