Sugar Eye told you so eyeliner in Black Swan review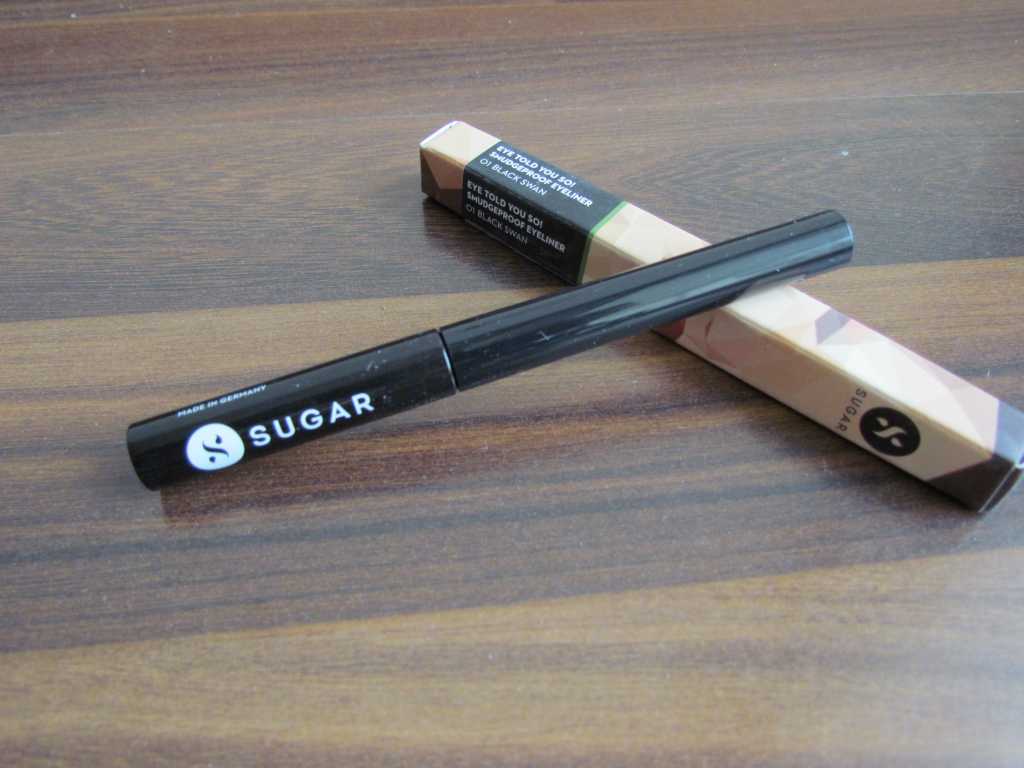 I have always been a kohl on my lids, gel liner person and when I finally, in the moment of madness, picked a liquid liner I was scared. Liquid liner reminds me of school makeup with chunky eyeliner and uneven makeup. Not a nice memory at all. I doubt I have the precision for it but I still ordered the Sugar one after hearing the raving reviews. I ordered this from Nykaa. As we all know Sugar is one of the new makeup brands with killer reviews online. It is not difficult to judge why I took this expensive product from a lesser known brand.
Price: 699 INR for 1.7 ml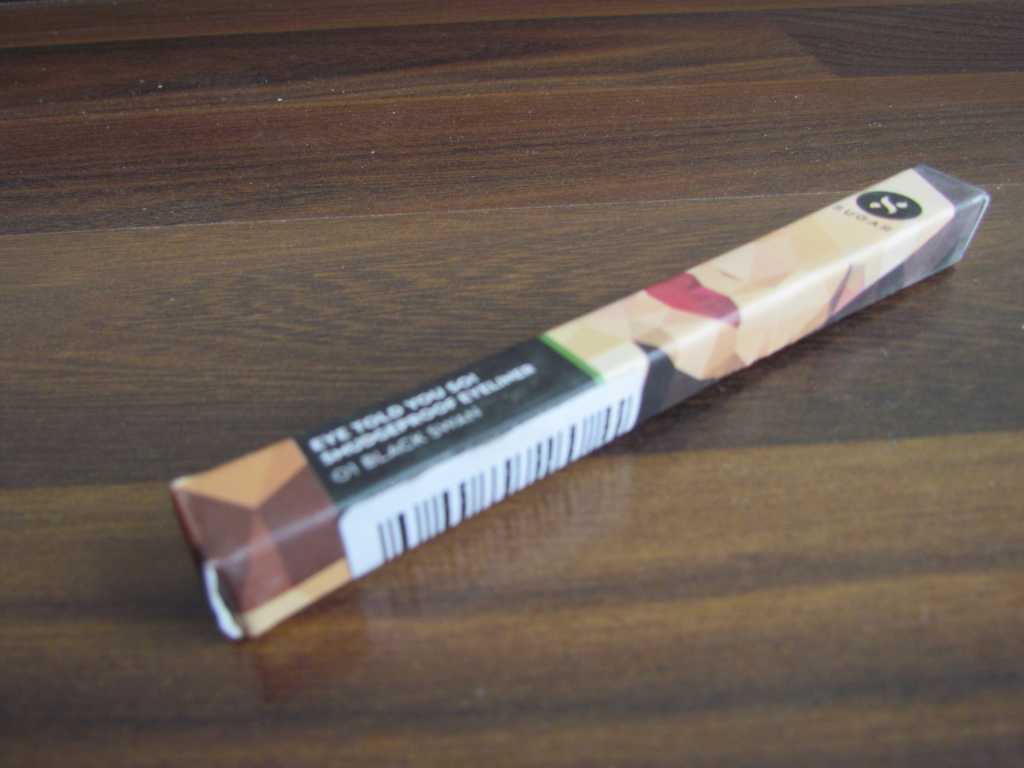 Claims:  Miss highlighting your eyes when you're running short on time? This new Smudgeproof Eyeliner from SUGAR makes application a breeze and defines your eyes like no other! Specially-designed in an easy-to-apply pen format, the Eye Told You So! gives you a gorgeous silky-matte finish that just does not smudge, budge or peel off. It stays on your lids for 24 hours straight without smearing and is absolute must-have for anyone looking to create some extra magic with their eyes!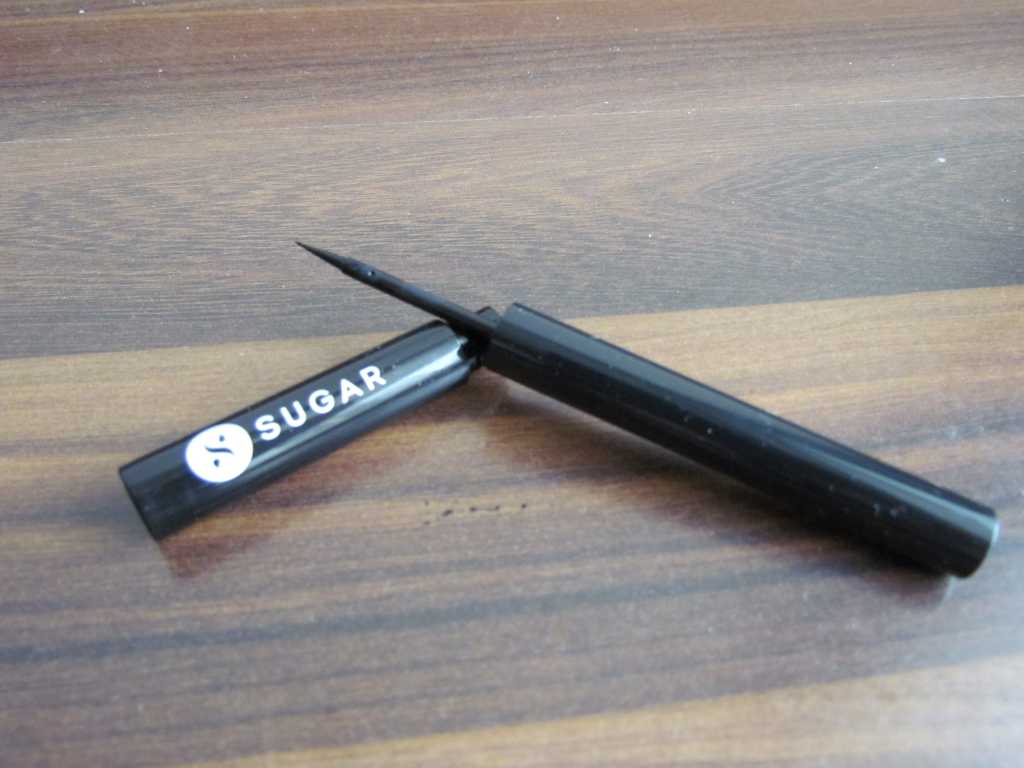 How to Apply: Dip the liner in the liquid and create a dotted line above your lashes. Connect the dots in the shape you desire and Voila! Your eyes have never looked this stunning!
Benefits: If you're big on making a lasting impression and yet always struggle to make time, this amazing eyeliner has been built just for you. Its ergonomic casing makes handling and application ridiculously easy and makes sure that you get the look right – the very first time! And suddenly, you will have enough time to get done with the rest of your makeup. After all, the only way to make a statement is to do so – effortlessly.
Additional Details: The SUGAR Eye Told You So! Smudgeproof Eyeliner is free from parabens & formaldehyde. Peels off with warm water- no separate eye makeup remover required. It is made in Germany & currently available in the shade "01 Black Swan".
Packaging: Packaged in a cute cardboard box is this super sleek black plastic tube of eyeliner. It has a thin tipped brush which also works well to the thin eyeliner right.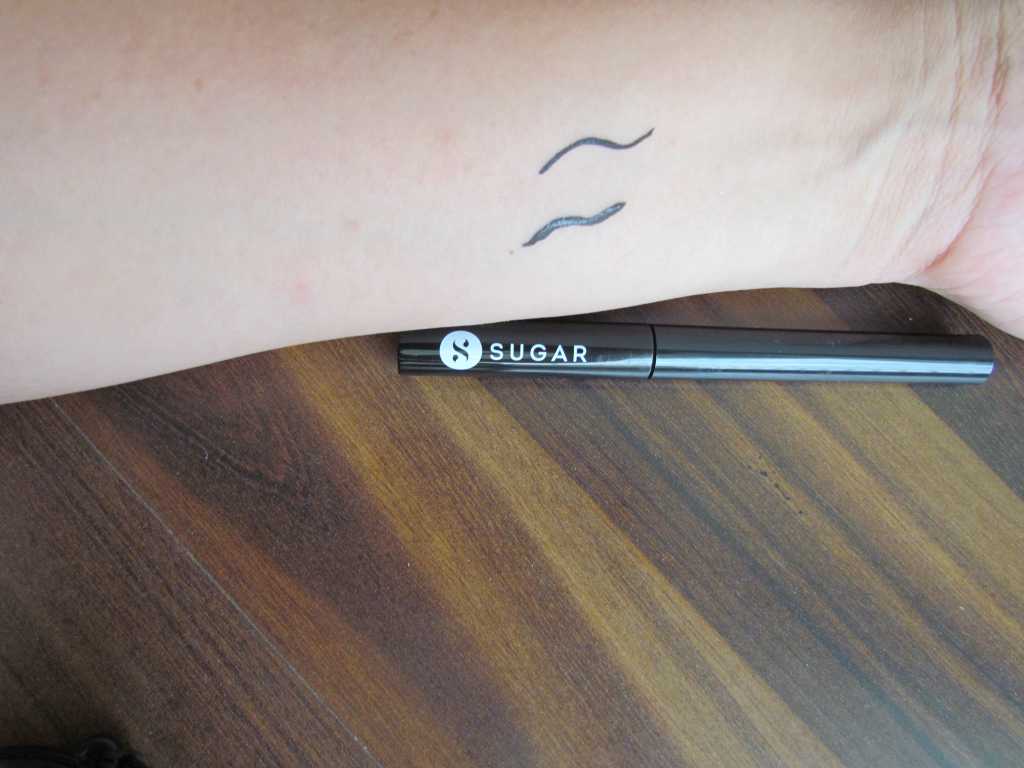 Pros of using Sugar Eye told you so! Eyeliner in Black Swan:
It is not runny liquidy, which kind of ended my liquid liner fear. Yes I still take time to equal both the lines but it doesn't run which makes things easier.
It has a soft thin brush which helps in application.
The Sugar Eye told you so eyeliner in Black Swan is truly ink black.
Easy to carry.
Sugar Eye told you so eyeliner in Black Swan doesn't fade, which is remarkable on my oily lids. However I do apply some primer before application.
Lasts 6-7 hours easily.
Sugar Eye told you so eyeliner in Black Swan doesn't fade.
Cons of Sugar Eye told you so eyeliner in Black Swan:
Expensive.
Sugar Eye told you so eyeliner in Black Swan is not really waterproof
Rating : 4.5/5