The VanityCask festive subscription box is a great buy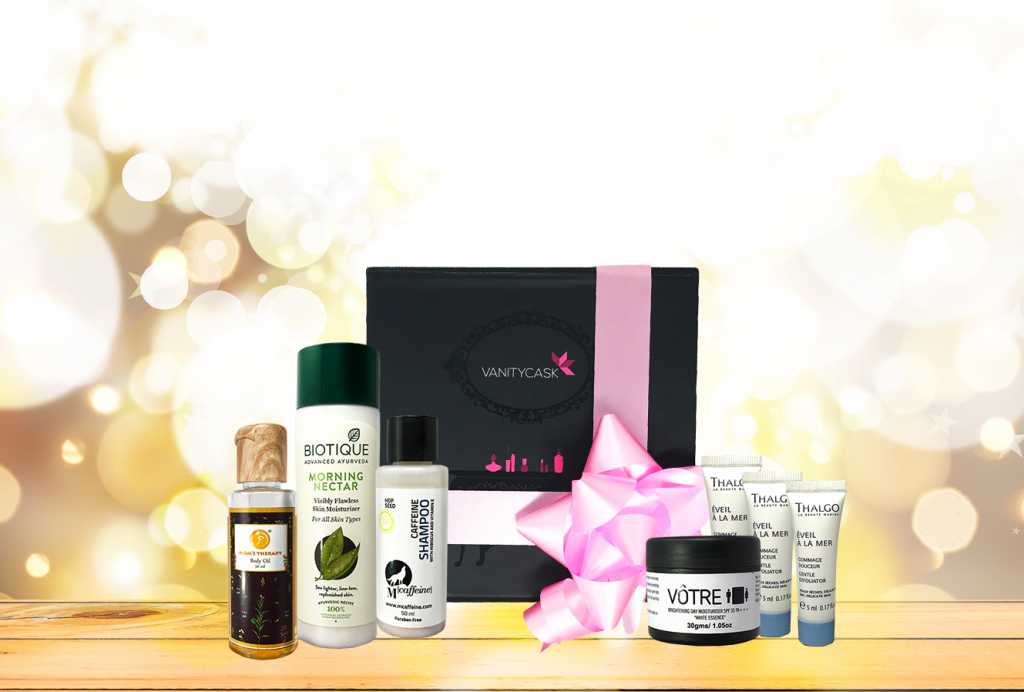 Subscription boxes are becoming the all new rage. What started out some 4 odd years ago, now a multitude of brands have subscription boxes which are worth the moolah as you get to try a good amount of testers of high-end brands before deciding if you want to pick the expensive product.
VanityCask subscription box in its all-new festive avatar is all about skin care. While I love my makeup there is no denying that good skin is the most important base for a beautiful look.
The products in the box: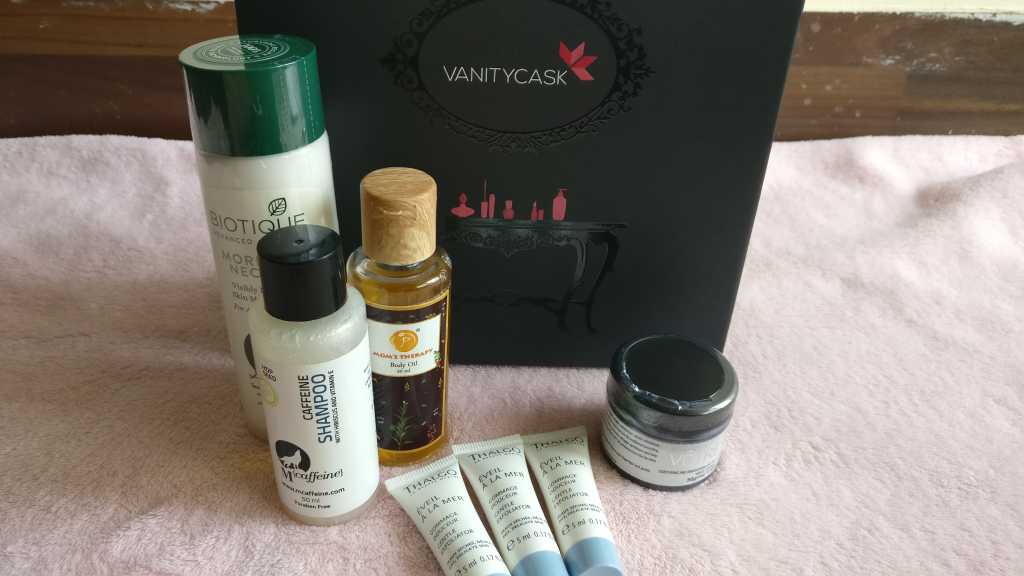 While the box contained some old favourites like the Morning Nectar by Biotique and Thalgo skincare testers. It had some surprises too like the Votre day cream and the caffeine shampoo by MCaffeine).
My take on the products in the box:
I have been using the Morning Nectar by Biotique for many months now and I really like it, so another bottle doesn't hurt! The biggest surprise was the MCaffeine shampoo it works in uplifting dull and thin hair. The caffeine in the shampoo gave me bouncy luscious locks. It is one product I would probably pick up a bottle of.
Thalgo skincare is usually available only in high-end spas and salons, the testers came as a surprise as I thought Thalgo doesn't retail. However with its rich marine extracts, you can see a vast difference in your skin in the first use, and that is saying something!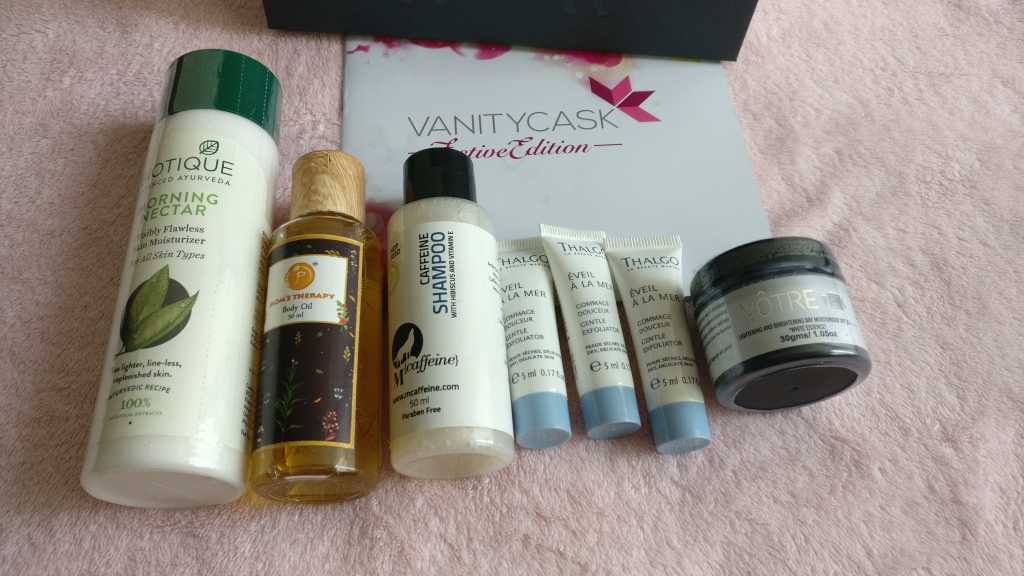 The Mom's Therapy body oil in the box looked too ayurvedic to me but it is a beautiful concoction. I have been using it post-shower as a moisturizer and despite the changing season, which gives me itchy dry skin, I'm still in awe of my soft supple skin. However use a little bit of this product as it goes a long way.
I would probably pick another one to see how it fares, long term. and VanityCask gives a free Babor product worth Rs. 4,800 on a subscription of 3 months and above. There are 3 Babor products mentioned on the VanityCask website and you can choose which product you want with your 3 month or 6 month subscription making it an even better deal!