Here is how I tackled hair loss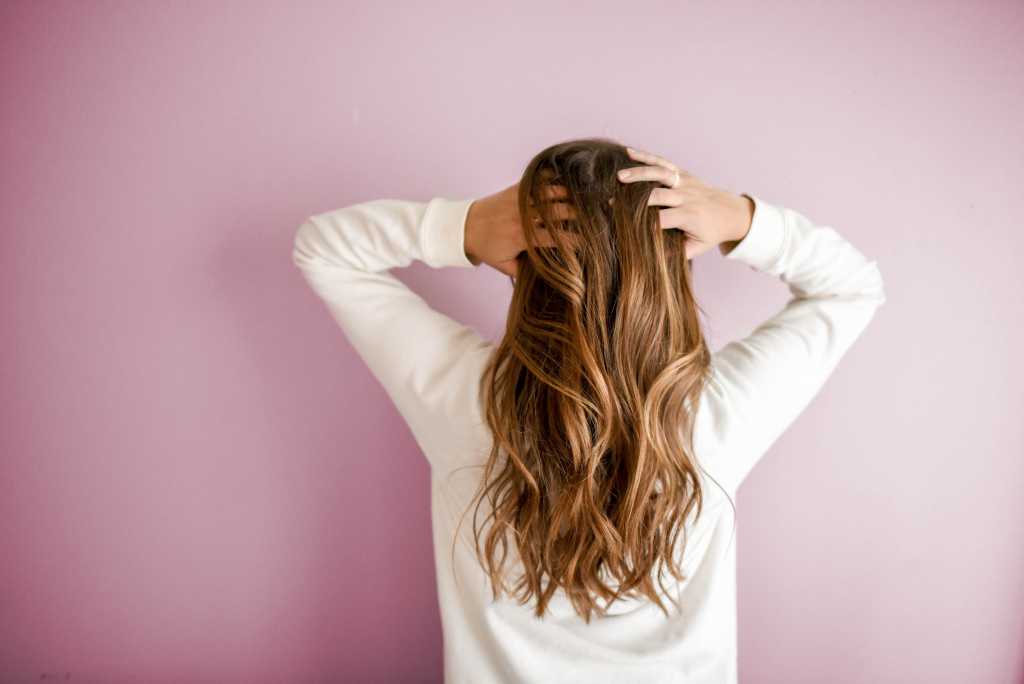 Our appearance impacts our personal, social and professional lives. Little did I realise how important our hair is and the role they play in self-confidence. We all want to have healthy and perfect hair, often the kinds most film stars sport, but to achieve that we all end up using different kinds of products and remedies, which at times can fire back.
Born with good hair genes, I always had heavy locks but since last few months I have been experiencing a lot of hair related problems like hair fall, dandruff, grey hair and dull hair. I mostly thought it was my diet, post baby hair loss, lack of nutritional supplements and before switching to heavy duty products, I tried a few home remedies. Here are the ones, I tried according to my hair issues:
Essential oils for hair growth: Since Rosemary essential oil is the best for promoting hair thickness and growth, I added three to five drops of it in coconut oil and massaged my scalp. The idea is to let the oil rest for 2 to 3 hours and then wash with a regular shampoo. Besides rosemary, lavender, thyme and YlangYlang are also good for hair.
Hair mask for dandruff: For dandruff I apply a mixture of mustard oil, curd, lemon and use it once a week. Keep this mix for at least one hour and then wash using an anti-dandruff shampoo.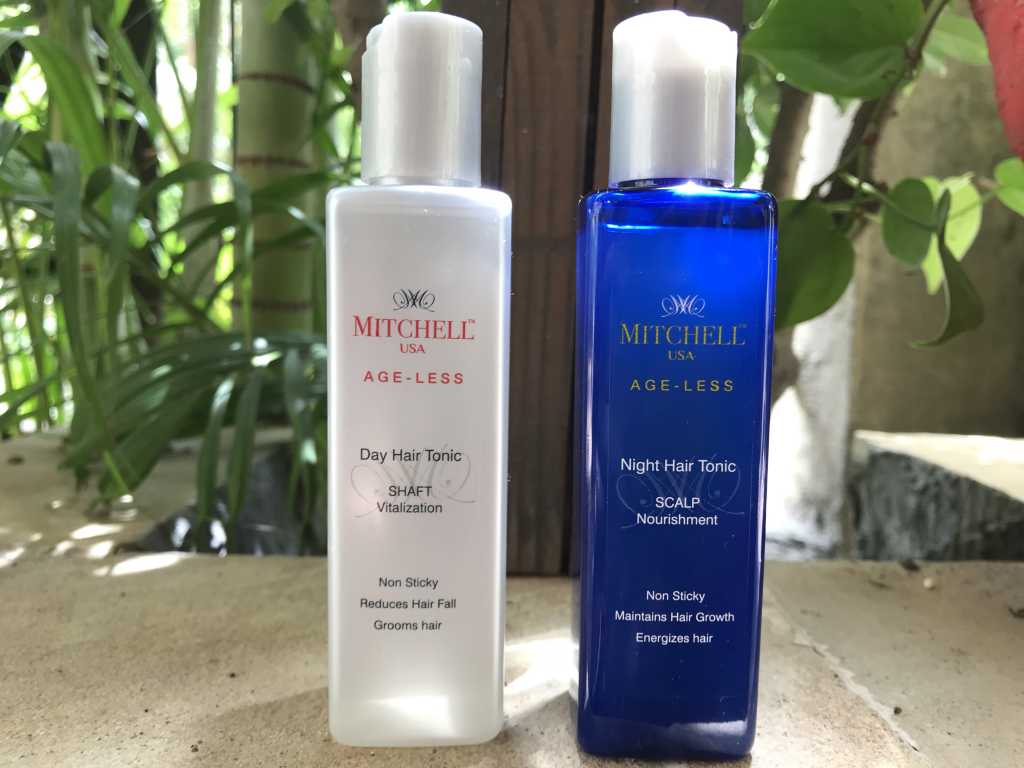 Egg for shiny hair: For shiny hair I would mix an egg with two tablespoons of olive oil. I would apply and keep the hair covered in a shower cap or plastic wrap for an hour. Wash after an hour.
However after trying these remedies I realized that they work only till an extent and my hair needed serious attention. A friend told me that pollution also plays a role in thinning our hair and a quick Google 'search' told me that my hair was aging! Yes it was growing old and unlike my arsenal of anti-skin serums and creams, I never brought anything to protect my hair. While a few changes in hair like colour , texture , thickness and manageability happen often. In today's time, pollution , our unhealthy lifestyle and stress kick start aging quicker, which initially started in late forties.
To deal with any kind of hair and skin issues a healthy diet is a must but apart from the right product according to your hair type and problem. After a lot of research I zeroed in on the Mitchell USA's DAY + NIGHT HAIR TONIC. It is not a serum or an oil, I had used plenty of those but this was a tonic for hair.  The combination of a regulated day and night regime made a huge difference in about 40 days to my hair because it has ingredients like:
Babasu: which helps in treating damaged and brittle hair. Besides this it also restore the lost elasticity in hair and makes it appear voluminous and full.
Wheatgerm: which is is used in many leave in conditions helps retaining moisture that is easily stripped upon exiting the shower and protection from free radicals. Also is used in many leave in conditions.
Lotus seed extracts: Melanin is the pigment that gives hair its color and lotus seeds stimulate melanin synthesis in gray hair. Besides this it also adds volume and shine to hair.
Argan and coconut, olive oil : They don't really need an introduction as we all know the benefits of these two oils for hair.
To be honest initially I didn't believe product claims but I was sure that with such amazing ingredients my hair will surely get better. I hate washing my hair everyday and when I read that the day tonic has to be used daily I got worried about my hair getting oily but thankfully it is non-sticky so I could easily applied on the lengths.
Whereas the night tonic has calendula, pea sprout & grape extract which helps in rejuvenating the hair follicles as when hair follicles don't get enough nourishment, they die and become thinner and thinner and eventually fall off our heads. When this happens, our scalp loses hair and we see baldness.
Though some people prefer onion juice (which I hate) to stimulate hair follicles but it is a long and tedious job that this amazing night tonic accomplishes as you sleep.
So if you too feel your hair is aging then look out for remedies and products that can help you with hair growth and problem free mane. And patience is the key, if you try a product stick to it to see the results. You hair took time to start thinning and the process to grow back also takes time. Have you ever tried a successful hair remedy?