As we grow our skin also ages with it. This passage of time is inevitable for every skin and you can't reverse aging. Fighting against it is a misconception as it can't be done, nobody can stand against time. Instead, what can be done is, slowing down the process of aging.
And with the advancement of science, we have anti-aging cream and ranges as well. Recently I started using Avon ANEW Reversalist range. It consists of a toner, face wash, serum, day and night cream. So here is why this complete range is a must for women who cross the big 30! Check out the review of the Avon ANEW Reversalist range:
What the ANEW Reversalist range did for me:
The ANEW Reversalist range claims to reduce signs of aging and wrinkles. After using the entire range for about one month I can see the difference. But I did not see much effect on the fine lines at my forehead. For me, the day and night cream are a hit in the package.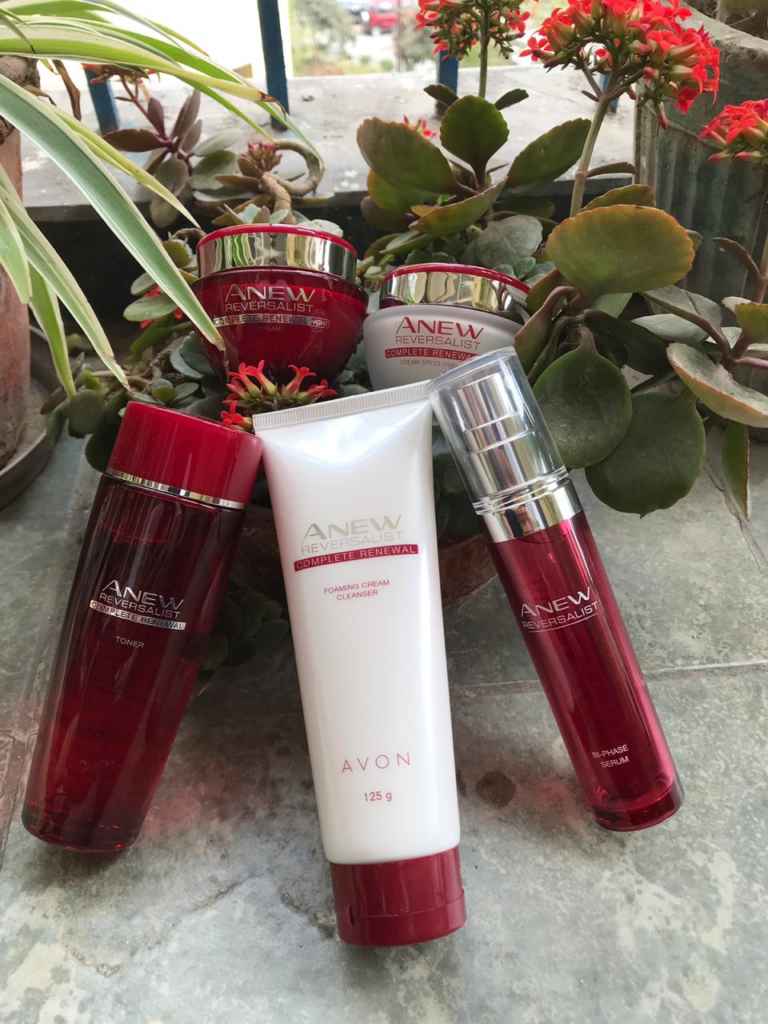 My experience:
 Avon ANEW Reversalist toner:  The toner is formulated with Tri-Elastix to increase elastin by 30% and help to renew, revive and reconstruct skin at the cellular level. It is non-greasy, easily absorbed into the skin and it also provides long-lasting moisturization. It intensively hydrates the skin. And it did not block my pores or give me any pimples.
Avon ANEW Reversalist faces wash: The cleanser foam requires minimal product quantity and rinses off easily, leaving me with a pure clean face. The face wash comes in a white colored tube packing.
Avon ANEW Reversalist serum: It makes the face smooth and it not greasy. It feels very light on the skin and helps me look young. It comes packed in a red colored plastic bottle with a spray cap on the top covered with a plastic cap.
Avon ANEW Reversalist Day cream: it is moisturizing and feels light on the skin. The cream has 25 SPF and offers protection from UVA and UVB rays. It is great for dry and acne prone skin. It is not greasy as well.
Avon ANEW Reversalist Night cream: The cream has a gel texture and is thick. It doesn't feel heavy on the face, though providing great moisturization.
Ratings: 4/5
Price:
Serum: INR 1979/-
Toner: INR 1000/-
Night cream: INR 1050/-
Day cream: INR 1050/-
Face wash: INR 799
If you buy the complete range, it will cost you around INR 5000/-
I would suggest you give this range a try if: 
Your skin feels dull
Your skin is dry and stretchy
You are above 30 and looking for a night cream