Here are 4 DIY hair masks for dry and frizzy hair:
Isn't it every girl dream to have shiny, healthy and frizz-free hair? Living with frizzy hair is a nightmare and might become one of the most frustrating things on the planet. Frizzy hair is the result of lack of moisture and nourishment. Using products with harsh chemicals and frequent use of hairdryer may also result in frizz. One way to get rid of frizzy hair is moisturizing and hydrating them. To treat the frizzy hair problem don't just run after temporary treatments like smoothing or straightening and reach out to some natural ingredients available in your kitchen. Here is the list of natural masks for dry and frizzy hair.
Mayonnaise, egg and olive oil: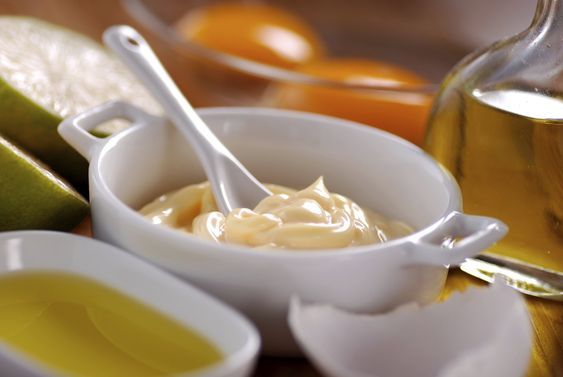 Mayonnaise contains egg yolks, vinegar, and oils which provides nourishment to the hair. An amino acid called L- cysteine promotes healthy hair growth. Mayonnaise prevents frizz and makes the hair look straighter. When it comes to nourishment, the next best option is an egg. Eggs are an abundant source of protein, promotes hair growth, adds shine and improve hair elasticity.
You'll need:
1-2 eggs (depending on the hair length)
1/2 cup mayonnaise
3-4 tablespoon olive oil
How to use:
Mix the eggs with half a cup of mayonnaise with extra virgin olive oil. These three will give your hair a triple dose of nourishment.
Apply this paste to damp hair by dividing your hair into 3-5 sections
Leave your hair covered in a shower cap for at least 20-30 minutes. You can even leave the mask for more than 30 minutes for extra nourishment.
Rinse off with cool water. You can avoid shampoo until the next wash as it will keep your hair nourished because of the oils.
(NEVER USE HOT WATER TO WASH OFF EGG MASK FROM YOUR HAIR)
Aloe vera and coconut oil:
Aloe vera is an amazing ingredient used in almost every beauty treatment. It removes dead skin on the scalp and nourishes the hair. Aloe vera rejuvenates the hair, giving it more elasticity. Coconut oil, on the other hand also stimulates hair growth leaving it soft and frizz-free. It also prevents split ends and breakage.
You'll need:
1/4 cup fresh aloe vera gel
1/4 cup coconut oil
How to use:
Mix the two ingredients properly. You can also increase the quantity depending on the hair length.
Apply the mixture through the length, starting from roots to ends. Leave it for 30-40 minutes
Rinse it off with shampoo and conditioner.
Avocados and coconut milk: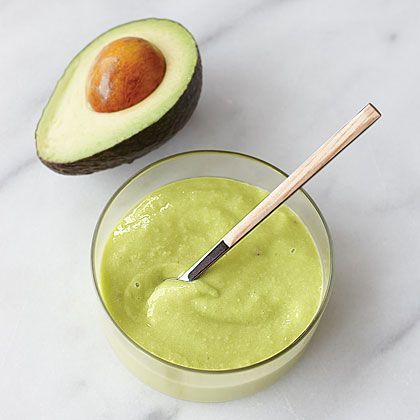 Who doesn't love avocados! So does our hair. They are high in healthy fats which coats your hair, forming a protective barrier that keeps them soft and well moisturized. It also provides strength to your hair. Coconut milk works as an amazing detangler and provides nourishment as well.
You'll need: 
1 ripe avocado
1/2 cup coconut milk
1 tablespoon honey
How to use:
Mash the avocado and blend it well, mix it with coconut milk and honey. Mix until smooth.
Apply this well-blended mask with fingers or a comb from roots to ends. Cover your hair with a shower cap or towel or muslin cloth.
Keep it for 15-30 minutes and then rinse off thoroughly. The results can even be seen in 5 minutes.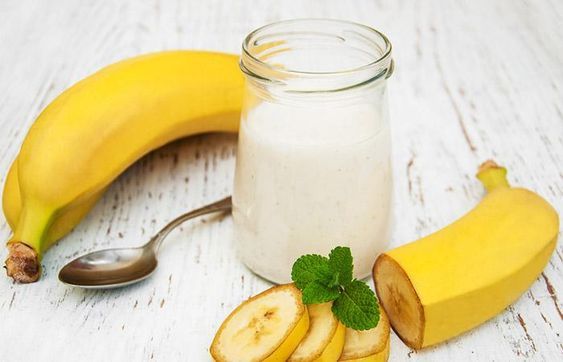 Bananas are an exceptional source of potassium, vitamins and dietary fibers.
Other than health benefits, bananas are excellent beauty treatments. They make your hair manageable, moisturizes the scalp, provides shine and helps in repairing dry and damaged hair. On the other hand, yogurt is a great ingredient for healthy and strong hair. Due t antibacterial properties, yogurt acts as a natural cleanser and also helps to treat itchy scalp and dandruff.
You'll need:
1 ripe banana
1/4 cup plain yogurt
1 teaspoon honey
Essential oil (optional)
How to use:
Mash the ripe banana properly, mix it well with yogurt, honey, and essential oil. Adding essential oil is optional as is only provides a sweet scent. Blend the ingredients well.
Apply this mask to damp hair and leave your hair in a shower cap for 15-20 minutes.
Rinse thoroughly with lukewarm water and follow your hair care routine as normal.