Check out some hacks girls use to look fashionable:
All of us want to look fashionable and what is sexier than doing it on a budget? We all love to follow fashion but we have to take care of our pocket as well. For that, we all find some or the other jugaad. Remember using an iron to straighten hair?  Or doing each other's waxing to save money. Being Indians using "hacks" for everything has become our habit.
I think fashion isn't only wearing big brand labels, it involves being stylish no matter how you do it. You can pair up your outfit with some accessories and get the fashionable look you want. All this requires some jugaad game. As long as you pull out a great look on a budget you can be the fashionista.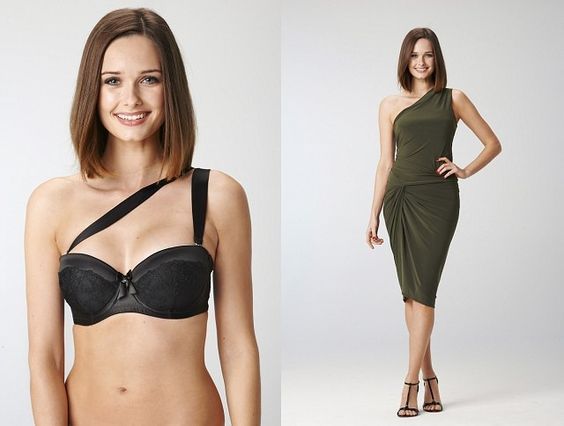 Here are some jugaad's that every Indian girl must have done to look fashionable, check them out below:
Using bralettes as sari blouse is something we have become pro at. Anything from bandeau tops to different style of bralettes we can pull them off like a sari blouse.
Want to get curls? What can be better than a desi braid for that? Washing hair and tying them up in a normal braid is the best way to get the party ready curls.
When we feel like wearing oversized t-shirts and don't want to head to the mall, we go to our brother/husband/dad's wardrobe for an old t-shirt.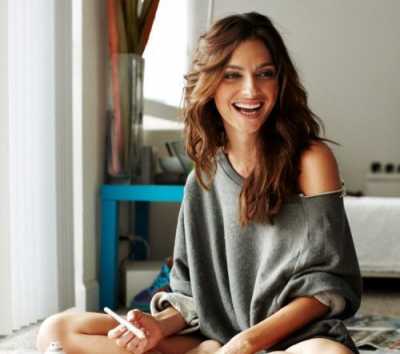 We are truly the queens of creative dressing, who knows how to carry swimsuits as party tops, leggings as petticoats, bodycon skirts as bandeaus, earrings as maangtikaas, anklets as chokers, kurtas as dresses better than us? We can call ourselves Legends.
Forgot to put on bindi? The kajal stick is the ultimate hack to get one on, just make a mark right in the center, woho bindi is there.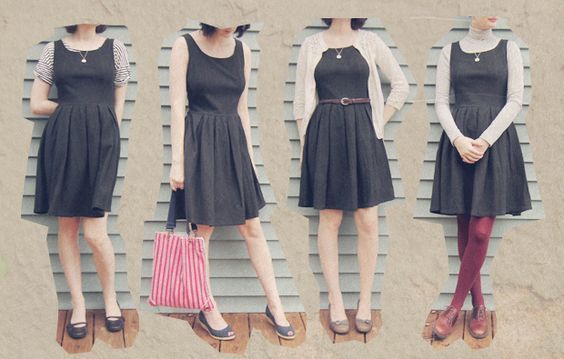 We all must have tucked our dresses inside the jeans or skirt to make it look like a top. If you haven't worn one dress in three ways are you even a desi girl?
We know how to treat the peeping bra straps. It requires turning ordinary bra into racer back style with a paper clip. Tucking both the straps together with a u-clip is the best solution for this.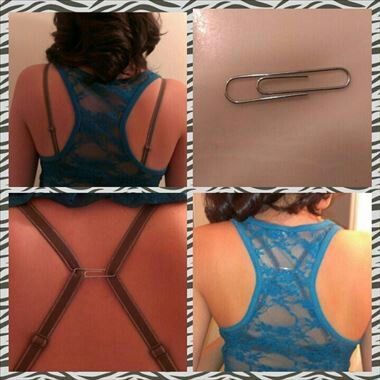 A little tight jean is not a problem, using a rubber brand is the easiest hack to get it buttoned. Wrap a rubber band around the button, get it out from the loop and twist it back over the button.
Using a scarf to make a knot top and wear it over jeans or shorts
Wearing short elastic skirts as tube top with a shrug is an example of utilizing short clothes.
Have you tried any of these hacks? Or do you know any other hack?
Image courtsey: Pinterest