Kate Spade Hanged Herself :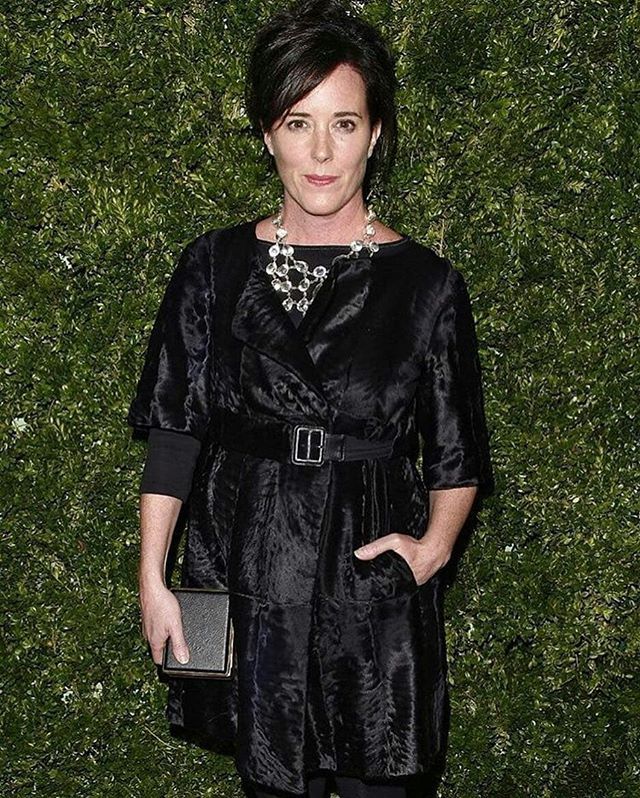 55 Years old iconic fashion designer and a business woman who was known for her unique range of handbags, Kate Spade was found dead yesterday on 5th June 2018 at her Manhattan apartment, New York. Her bags took women to their adulthood and buying them was a status symbol for American Women for many years.
The designer hanged herself with a scarf attached to the door knot, her body was discovered by her housekeeper in the morning. A suicide note was found near her body which she had addressed to her 13 year old daughter.
Kate got married to Andy Spade in 1993 and they both launched their design company Kate Spade New York. Soon their brand grew into a fashion empire known for offering affordable luxury to younger working women. In 2006 they sold this brand and launched a new fashion brand Frances Valentine, which became famous for foot wears and accessories.
After Kate was found dead this was the statement that was given by Kate Spade New York. "Although Kate has not been affiliated with the brand for more than a decade, she and her husband and creative partner, Andy, were the founders of our beloved brand," the statement said.
"Kate will be dearly missed."
Here are the Celebrities reaction on Kate's Death :
Kate Spade was more than a designer. She had a quirky visual language that captivated Bat Mitzvah girls and artists alike. She was also a staple of NYC who spread good will. My heart breaks for her family. Thank you, Kate, from one of the millions you made feel beautiful.

— 💎 Lena Dunham 💎 (@lenadunham) June 5, 2018
Kate Spade's tragic passing is a painful reminder that we never truly know another's pain or the burden they carry. If you are struggling with depression and contemplating suicide, please, please seek help. https://t.co/eruSexNoGj

— Ivanka Trump (@IvankaTrump) June 5, 2018
My grandmother gave me my first Kate Spade bag when I was in college. I still have it. Holding Kate's family, friends and loved ones in my heart.

— Chelsea Clinton (@ChelseaClinton) June 5, 2018
Very saddened to hear about the passing of Kate Spade. Mental illness does not discriminate and can happen to anyone with any circumstances. I hope she has found peace ❤

— Lucy Hale (@lucyhale) June 5, 2018
#KateSpade, whose lively, colorful, and yes, joyous designs has died. My deepest sympathy to her family and friends, and her many fans around the world, who loved the wonderful illusions she created. I am stunned.

— Bette Midler (@BetteMidler) June 5, 2018