The Bata "Red Label Collection"- For you, from New York is the best shoe collection ever
We all have fond memories of wearing our parents favourite footwear brand Bata as kids. Do you remember those beautiful colourful Bubblegummers from Bata? Well Bata surely made our childhood vibrant. But as we grew up the love kind of dwindled.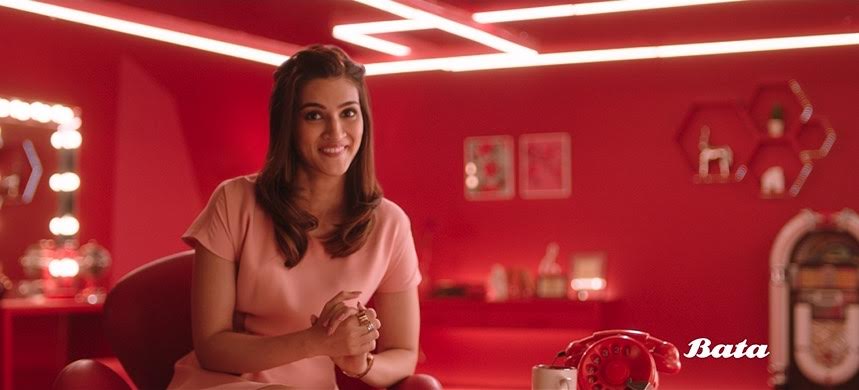 Today when I went shoe shopping with my mom to Bata, and a hoarding about the new collection intrigued me.
I entered the pretty red store and was walking towards a corner assuming that there would be the usual mommy kind of footwear. But I was in for a huge surprise. Bata has recently launched a new collection called the Bata Red Label Collection- For you, from New York, featuring Kriti Sanon. The footwear is spot on with the latest fashion trends. From floral footwear which is a rage to the fashionista favourite mules, they have everything. What's better they come with that perfect Bata comfort and are long lasting.
Bata has evolved much like our fashion senses. The comfort, durability and pricing is still the same but the styles offered are unlike what most of us assume or associate the brand with. Surprisingly Bata is one great collection. Mom picked her favourite and I picked the prettiest floral heels ever. What's better, now mom and I have another topic to discuss over chai, our love for comfortable yet stylish Surprisingly Bata footwear!

The advert too is perfect, I can relate to Kriti Sanon walking into a Bata store and being as surprised as we were IRL! The footwear in the advert sure made me drool and well I added a few of the scrummy shoes Kriti is ogling at into my shopping lists too. Bata "Red Label Collection"featuring Kriti Sanon will strike a chord with the younger shoe hoarder gen next.
I think I have been wearing my all new Bata pair everywhere, from meetings to casual catch ups and they are so comfortable. Maybe our parents were right all along and Bata was all that we, fashionable women were waiting for. I might head back soon as a pair of red Stiletto is kind of calling my name!
'Come & Be Surprised' with their stunning new collection and shop now from Bata.