Check out how to decide the perfect hairstyle for your wedding:
If you are getting married soon, we are sure you have booked a professional makeup artist, selected your trousseau at first. But what about your hairstyle? A bad hair day can really ruin everything, so a bride needs to plan out her hairstyle for the big day. Different hairstyles can make your face look dramatically different, in order to avoid that you need to choose your hairstyle in advance. So here is how you can pick the perfect hairstyle for your wedding:
As per your outfit
While selecting a hairstyle you must keep in mind that your hair has to compliment your outfit. If you are wearing a dress that has a lot of heavy work on the upper area, try to keep soft curls.
If your outfit is simple and graceful then go for open hair or soft curls.
The other details of the dress like deep back, straps, neckline also plays an important role in deciding the wedding hairstyle.
As per your face cut
Avoid middle parting if you have a round face. Go for high hair dos.
If you have oval face then you can choose any hairstyle that adds volume. If you want a sleek and chic look you can sweep back all your hair and flaunt your face.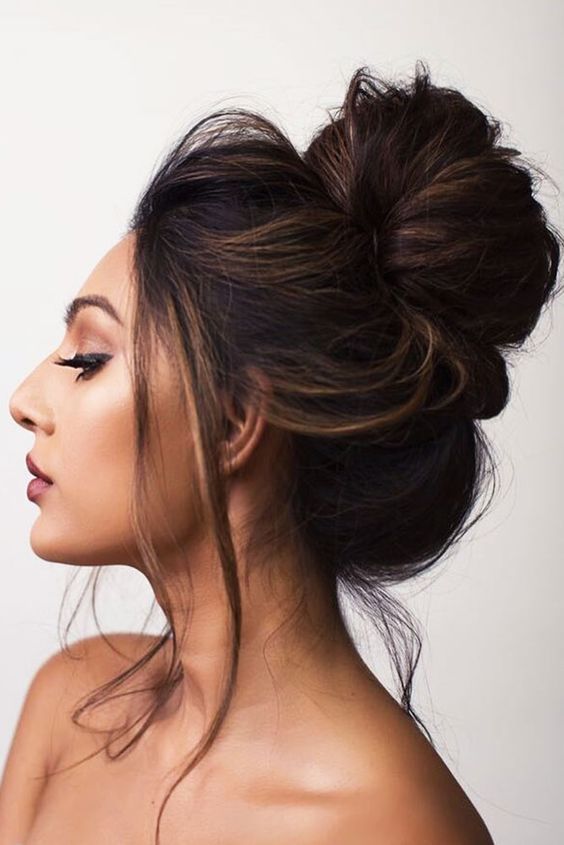 If your face is square try and pull your hair away from your face to highlight your features and stand out as a perfect bride.
If you have a long face, try keeping your hair long with a right balance and volume. A classic topknot bun will look great on you. Also try keeping your hair behind ears it wil as more width to your face.
According to your venue and location
The one thing that many women tend to forget to take into consideration is the location of the wedding. Try to decide your hairstyle as per the venue.
If the wedding is indoors then go for beachy waves and low buns with flowers.
If it is an outdoor wedding then choose coiled buns, braids and romantic curls.
According to Hair length
You must keep in mind your hair length while deciding the hairstyle
We advise you to not chop your hair and at least keep them shoulder length.
If you have short hair then go for familiar hairdos like buns and braids.
Check out some great hairstyle inspirations below:
View this post on Instagram