How to make your corals look perfect!
The best thing about a coral dress is that it complements every skin tone and hair color. But, to to get that amazing look, you have to put a tiny but more effort into your makeup to avoid looking washed out. Here are 4 amazing makeup tips for you that you should follow when you are wearing a Coral Dress.

1. Moderate Base
Do not use thick layers of foundation and primer as coral dress complements your skin tone and complexion. Use a concealer that totally matches your skin tone to dot around the eyes or on blemishes and dark spots. Smudge with your finger and merge into the skin, over the concealer, apply moisturizer. Make sure the color of the moisturizer is such that it dissolves on application to the skin. If your skin is whitish and you feel that your face will wash out, you can put on a darker shaded foundation to impart a warmer color. Cover the base with shining powder that gives you a heavy with dew fresh look.
2. Natural Glow
With a coral dress, you should add a glow to your face to give emphasis to your look. If you have a light complexion, apply a golden apricot powder blush with hints of gold on the apples of your cheek. With a large brush, create a peachy glow on your face. You can also try contouring your face with the help of a highlighter. If you want to apply bronzer, put a bit of bronzing powder under your cheekbone and smudge with a brush.
3. Metallic Eye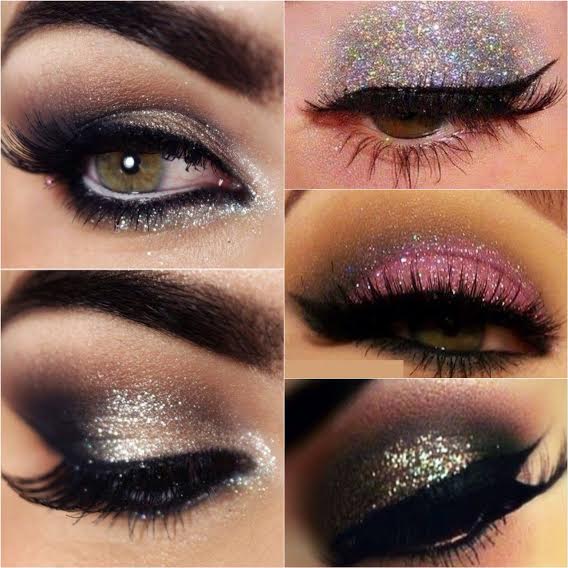 Pair a coral dress with rich, dramatic eyes. Smoky eyes with gold highlight work really look really good with the coral dress. Put on a gold shimmer peach-pink eyeshadow with all over your lid. To give your eye a smoky look, brush a little brown eyeshadow on the crinkle and blend. On the outer edge of the eyes, with a pointed brush, make a distinct V-shape with a dark burgundy eyeshadow. Merge it towards the center with the brown shadow. Use a pencil brush and put on a smudged line of black eyeshadow below the lash ending in the V-shape drawn with burgundy. To add highlights, add a bit of champagne gold glitter near the tear ducts. Turquoise also works well with coral, so you can also use a metallic turquoise glitter. Now using pencil eyeliner followed by a liquid one, touch just beyond your eyelashes with a little bit of wing tip. Apply a few coats of mascara to fuzz up your eyelashes. Now to add an extra edge to your smoky eyes, use fake eyelashes, this adds volume to the lashes. Run the liquid liner once again to make sure the fake lashes are blurry.
4. Nude or Coral Lip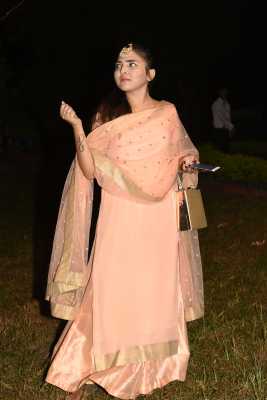 When it comes to your lips, you can use a nude lipstick or a shimmery coral lipstick to look perfect. Apply a lip balm and dash the outline of your lip with a nude liner. Fill in with your choice of lipstick.
Be sure to try these tips a few times before a big event, so you get it right!