Our favourite 'school time' trend is back!
If like me you were a late ninties girl, heck teenager even, you would know how much we all loved the Bell bottom or flared jeans. Well the good new is they are back! Bell bottom jeans can be styled differently depending on the body type as well as what you wear with it. These jeans are comfortable and help in gaining a cute retro look and are very well priced.
Skinny Girl wearing Bellbottoms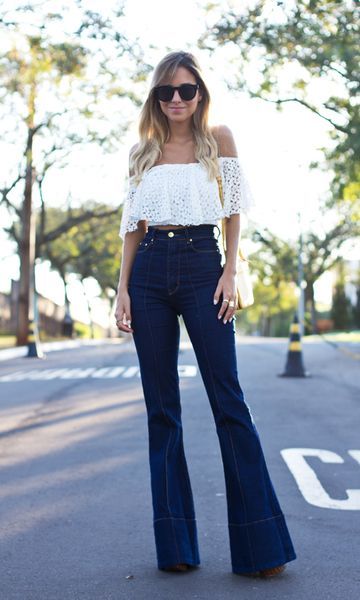 Being on the skinnier side, wearing bell bottom jeans draws attention AWAY from the chicken legs and adds length to the lower torso, and thus making you look taller than you are. These jeans fit tightly on the thighs, highlighting the better parts of legs, and are flared at the bottom. These jeans are best worn with heels or platforms and are a must for this season. They are available in stores everywhere, be it Zara, Forever 21, or even online at Myntra or AJIO.
Plus size girls wearing Bellbottoms
For all those who believe that skinny jeans make you look thinner than you are, please take my advice and invest in at least a pair of boot cut or flared jeans. Even for all those women who are on the heavier side, wearing flared jeans will definitely look better on you. Adding a belt or a sash around the waist will flatter the particular area more and end up giving you a sleeker look.
How to style Bell Bottom Jeans
1. Keep it Classy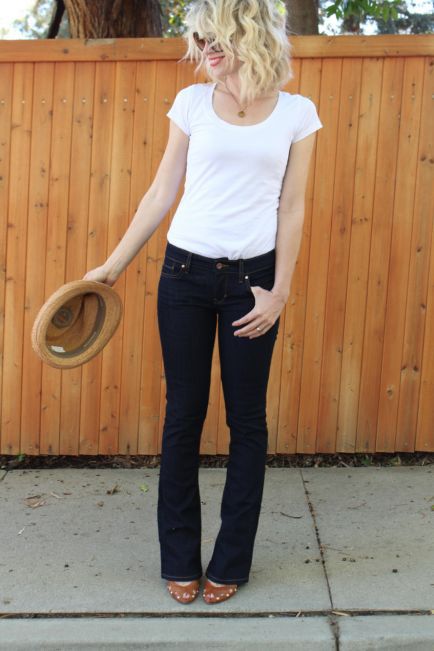 Pair your jeans with a simple white T-shirt or shirt and add a belt to complete the look.
2. Jazzy Night Look
If you want to dress up for a casual look for a night out, add a statement necklace, or a blazer and wear heels to jazz it up!
3. Boho Look
Wear a kimono or an off-shoulder top with your favorite hand jewelry and platform wedges to pull off the "Bohemian" look this summer.
4. Casual Look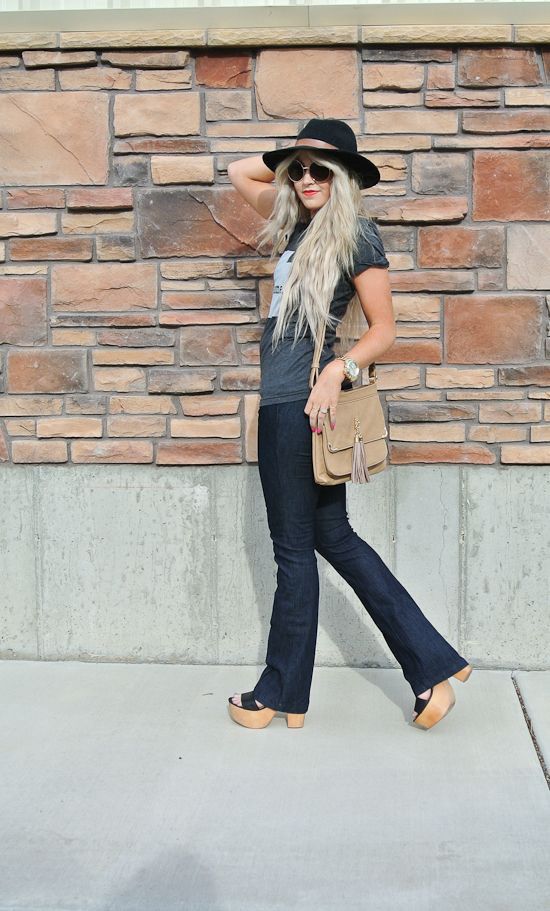 Wear platforms, a floppy hat, and a graphic tee. It looks very cute and is very easy to carry.
5. Add a Belt
Bell bottom jeans actually fit and look better than skinny jeans. But if you want to wear a baggy shirt with bell bottom jeans. Add a belt or sash right at your waist like so.
6. Feminine look
Add a lace top and pretty ankle boots for a feminine look. It looks very beautiful and attractive. Keep it simple yet stylish.
7. Formal Look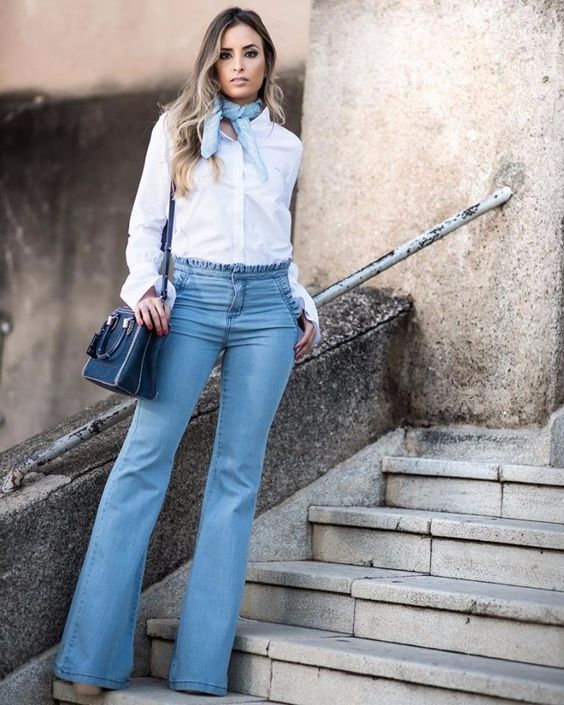 A great way to make bell bottom jeans more professional is to tuck in a button down shirt and wear heels.
8. Dress to Date
Front-tuck a fancy top and add heels to dress up your bell-bottom jeans in a seamlessly stream-lined way.