Here we have some tips to maintain your jewellery's colour
Fashionable jewellery adds style and grace to the clothes! Junk jewellery is  popular because its stylish,  low on cost and requires less maintenance. But some junk jewellery is made of brass and demands good care because if not used properly they turn black. But not any more as we have we have some simple tips to prevent the jewellery from turning dark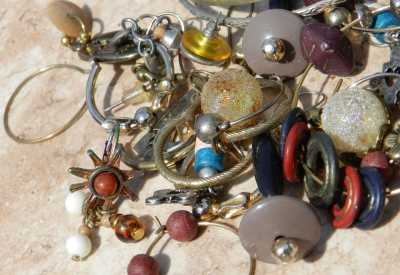 Avoid wearing them in water. Remove it before you go for a bath, swimming or other activities that can expose them to water.
Store them in a dry cool place.
Keep them away from oil, cream and perfumes. Avoid applying these to your body where you wear your jewellery.
Prevent it to come in contact with household chemicals.
Use mild dish soap and warm water to clean them and dry them properly after cleaning.
Avoid scratching your jewellery against other things, like if you are wearing a bracelet; avoid scraping it against your work desk, as it can darken it.
Apply plain nail paint on it to save it from getting dark.
Keeps chalks with your jewellery, as they absorb the airborne substances that can tarnish them.
Keep it covered and away from dust to maintain its shine.