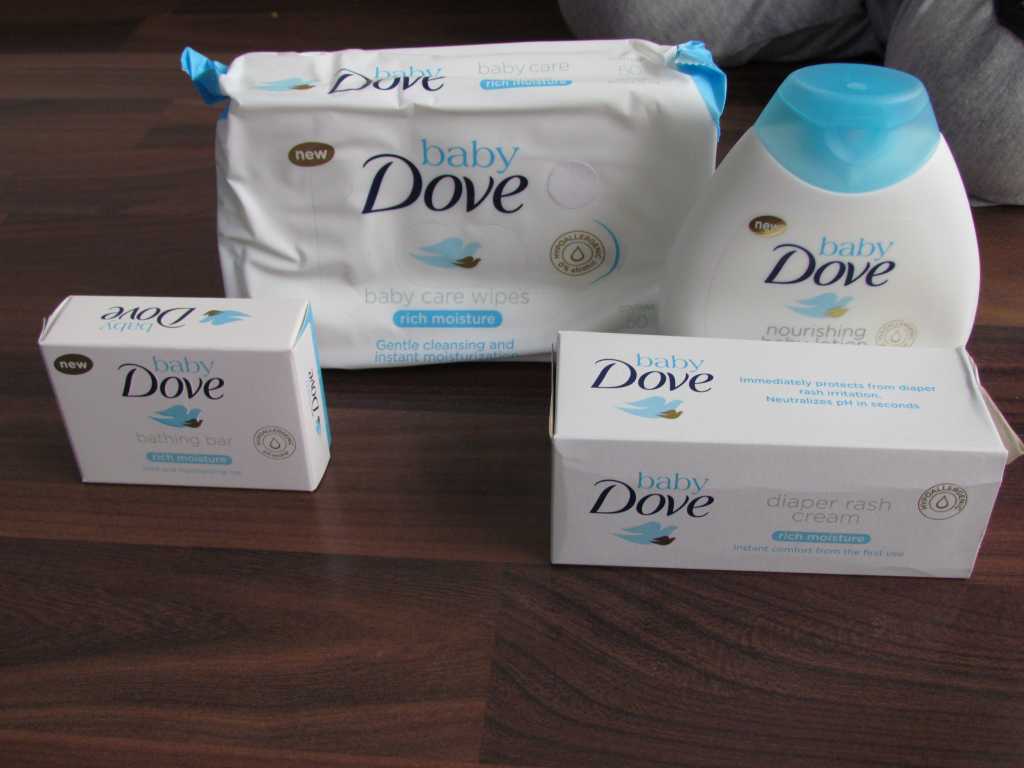 Why we love the all new Baby Dove skincare range
Picking the right soap, creams, wipes for the little one is a tough task, especially if you have problems in trusting most brands. I have always looked for formulas with a little lesser chemical content in them, and when Dove launched its all new baby care range, it excited me. Dove is a brand known for its gentle ingredients and lack of chemicals. We tried the Baby Dove soap, the diaper rash cream, the Baby Dove wipes and a nourishing baby lotion.
Read on to know more about the baby Dove range:
Claims: Baby skin is different: soft, delicate and sensitive. During every bath, a baby's skin can lose moisture up to five times faster than an adult's, making it vulnerable to damage and dryness. It requires more than just mild and gentle cleansing.
That is why Dove, the beauty brand trusted by women and mothers around the world for its skin care and moisturising expertise, is launching NEW Baby Dove, its first ever range of baby care products. Baby Dove products go beyond mildness to replenish essential moisture and nutrients in babies' skin, lost during bathing.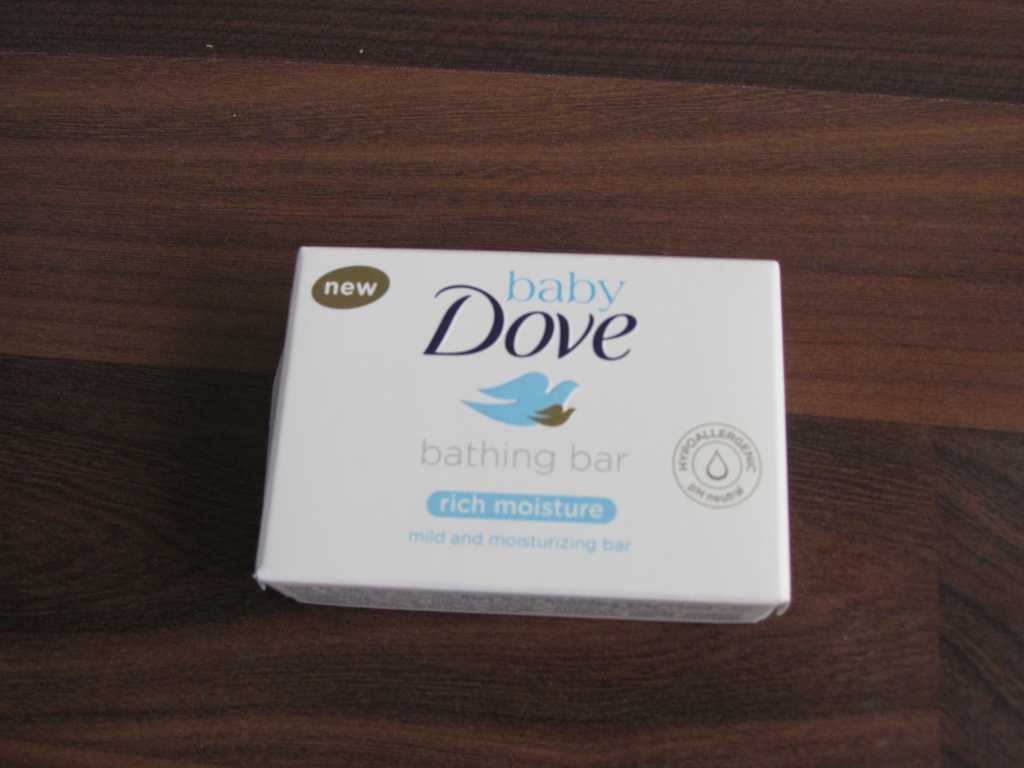 Baby Dove Rich Moisture Baby Bar:
Price: INR 27 for 50 gm & INR 48 for 75 gm
Claims: Developed for babies with normal to dry skin. Unlike other baby bars, the Rich Moisture Baby Bar contains Dove's ¼ moisturising cream and DEFI technology, resulting in a unique blend of cleansers and moisturisers that leave delicate baby skin soft, nourished, and delicately scented. Contains stearic and palmitic acid to replenish the essential nutrients lost during cleansing and help preserve skin barrier function, meaning more moisture and nutrients stay in.
Our experience:  Most soaps now days have the high moisture content but Dove is really soft and it cleanses my grubby dirt loving toddler quite well. It is something I am willing to use for a long time.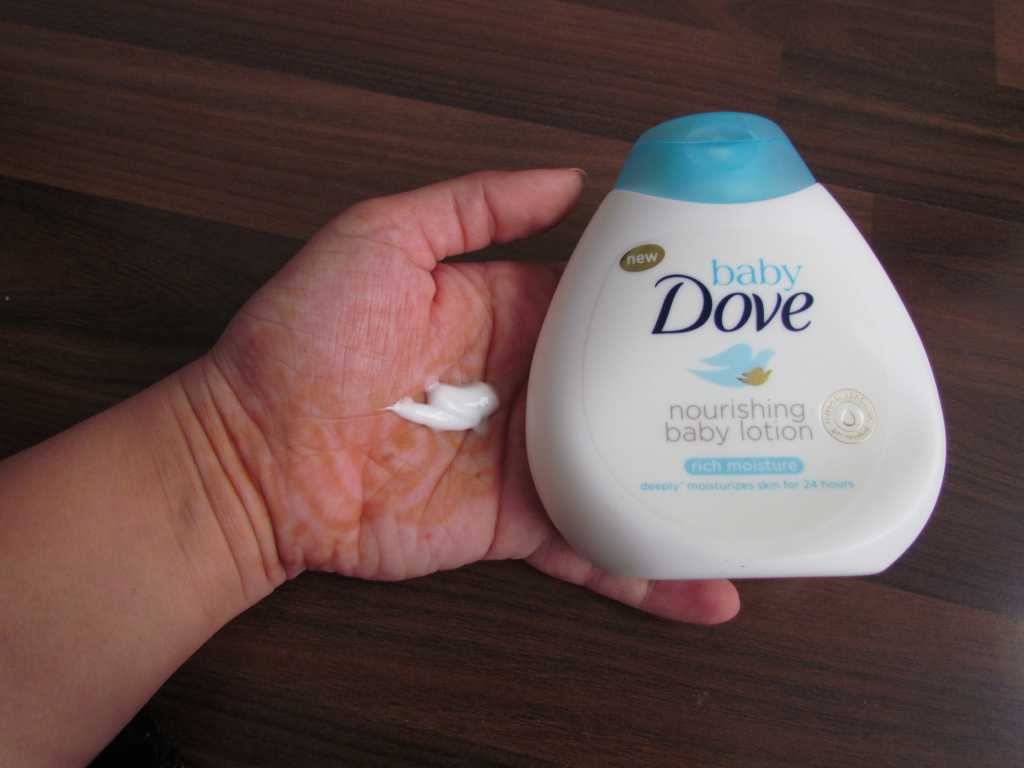 Rich Moisture Baby Lotion
Price: INR 180 for 200 ml
Claims: Gently moisturises baby's skin for 24 hours / all day. Soothes dry skin from first use. Provides superior moisturisation than the leading brand. Leaves baby's skin extra soft and delicately scented. Mild and caring fragrance developed specifically for delicate baby skin. Hypoallergenic, and so clinically proven to minimise allergy risks. pH neutral formula respecting skin's natural pH balance.
Our experience:  The baby lotion lives up to the claim.
Rich Moisture Baby Wipes
Price: INR 210 for 50 sheets
Claims: Effectively removes impurities while instantly moisturising (contains glycerine) baby's delicate skin. As gentle as water.  Hypoallergenic, and so clinically proven to minimise allergy risks
Our experience: They work well and unlike lot of brands this on doesn't have any soapy residue.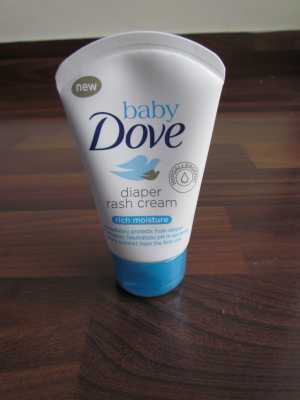 Rich Moisture Diaper Rash Cream
Price: INR 210 for 45 gm
Claims:  Contains skin protectants, Zinc Oxide (10% – active ingredient), Dimethicone and Mineral oil to form a protective layer that shields baby's delicate skin from the causes of irritation. Neutralises pH in seconds and provides instant comfort from the first use, and immediate protection from the diaper rash, soothing baby skin to leave it soft and smooth. Developed for baby's delicate skin and ideal for daily use. Easier to spread than other diaper creams and easier to clean.
Our experience:  The moisture rash cream makes an effective barrier between the rashes and the diaper thereby easing the pain of rashes.
Overall Rating : 4.5/5