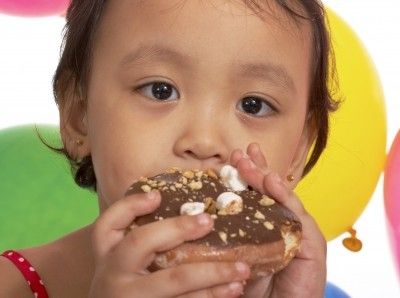 Dining out with kids can be both fun and challenging. Kids can create embarrassing situations for parents but experience is the key.  For new parents this task can be stressful without a nanny but here are a few tips that can turn it into a pleasant experience.
Avoid weekends: A change in environment can be unpleasant for the kids so choose the correct time and day. It is advisable to prefer a weekday as the place would be less occupied and the staff too can offer some allowances for the little one.
Carry a handy snack: The ordered food can take time to arrive so keep the child busy. Always keep a snack handy.
Keep the child busy: To keep the child seated and occupied carry their favourite toy or some crayons and paper. Occupied children are less likely to become fussy and won't cause mayhem.
Avoid experiments: When going out with kid avoid experimenting with the little one's taste buds and order his favourite dish to avoid a bad reaction. Kids are fussy eaters and a bad reaction to the dish can spoil your mood and evening.
Pick up the right restaurant:  Prefer going to a kid friendly restaurant rather than a very formal one. Fast food joints are the best option but when you want to enjoy a good meal look for a family restaurant and inquire about kids allowed beforehand.  A kid's friendly restaurant will have a kid's special menu, special chair and some games to keep them engaged.
Be positive:  Be positive and don't lose your temper if your little one does something wrong. Handle the situation peacefully by apologising ( if required)  and avoid making an unpleasant  scene at the restaurant.
Reward them: Reward them for behaving nicely by treating them with their favourite dessert.