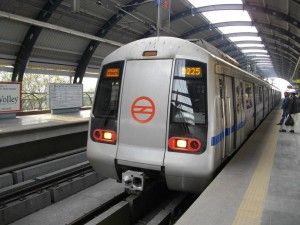 Days after Delhi Metro Rail ordered an internal inquiry and lodged a formal complaint with Delhi Police cyber cell for footage of couples getting intimate at Metro stations being uploaded on porn sites, few new videos have been uploaded online.
According to the latest reports another such clip has been leaked and uploaded online though Delhi Police has no information about it yet. They are looking into the matter to find out about the video.
Meanwhile Delhi Metro has asked commuters to maintain decorum, discipline and etiquette while travelling on the metro. The videos clearly proves that nothing can stop the lovebirds from making love.
The footage recorded by security CCTV cameras on Metro trains and stations are strictly for security purposes and can be accessed only by DMRC officials and CISF personnel. More videos might emerge as the CCTV footage might be in wrong hands.