Shoe Game is the new fun thing you must go in your wedding reception:
In today's times, weddings have become one of the most significant affair in everyone's life. No marriage is complete without fun, you might have heard about dances or theme parties being organized in wedding festivities, but what about show game? It is a wedding reception game which is becoming popular with time and thus, you can also add it at your next wedding, so here's a rundown of how it's performed: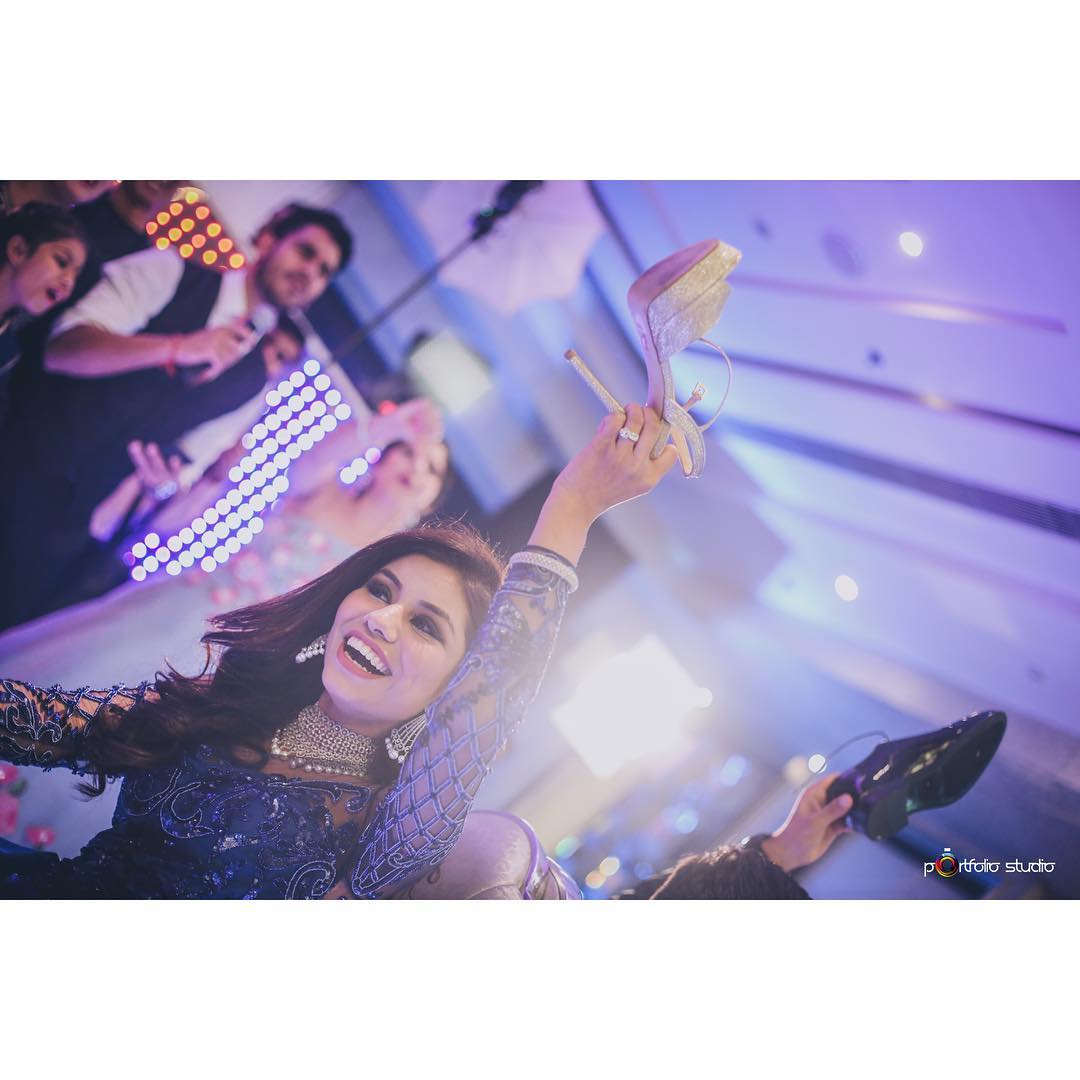 The bride and groom are asked to sit on chairs in the center of the place and then, they are told to remove their shoes and exchange one to hold one of each shoe. The bride has one of her shoes and one of the partner's and in the same way groom also holds one his shoe and the other of his bride's.
A set of questions are prepared and asked from them, in response they have to say "the bride" or "the groom. For example, if the question is "Who usually cooks breakfast" and the answer is the groom, both of them should hold the groom's shoes.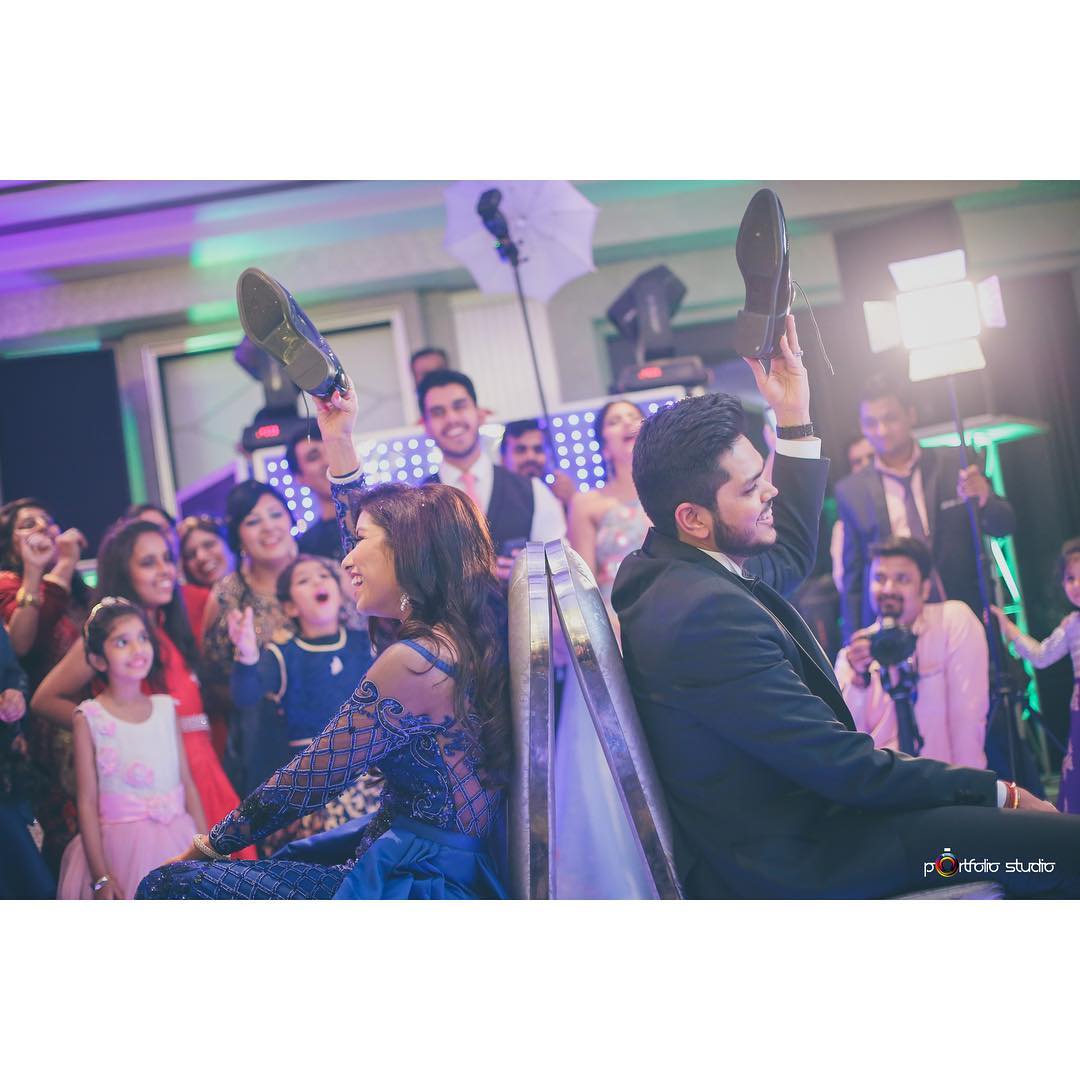 With a sequence of 20-30 issues being asked, the game generally lasts about 10 minutes.
You can either schedule the questions in advance and have them written down somewhere, ask the crowd to scream out questions, ask the customers to write down questions on paper, or use a mixture of all three techniques.
This game is a perfect way to involve your guest in full party mode.  Play once dinner is wrapped up, right before the dance party picks up and while the musicians are still preparing — or use this crowd-pleaser as a fun filler to keep energy high while the musicians take a quick break.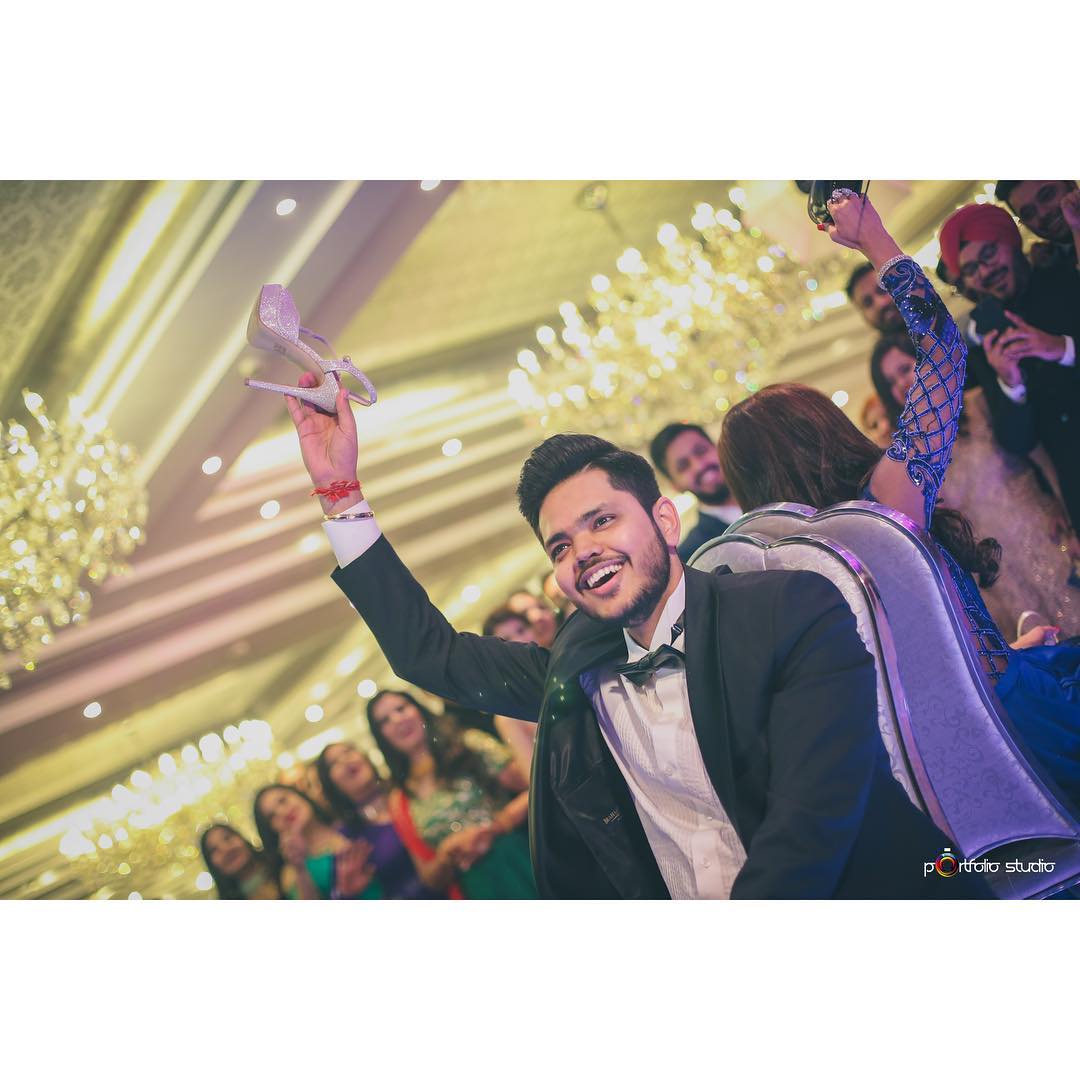 You should avoid playing this game during the lunch, when you and your guests should concentrate on eating and listening to toasts, or at the very end of the night when everyone is sleepy. Apart from wedding reception this fun activity can also be an ideal icebreaker for your party or wedding shower.
Here is a set of some questions that you can use if you are planning to organize this game:
Who makes the better breakfast?
 Who has the better shower singing voice?
Who's more likely to make the bedroom floor their personal laundry basket?
Who will want kids first?
 Who is the pickier eater?
 Who's more likely to fill the house with gear from their favorite college sports team
Who chose the honeymoon location?
Who fell in love first?
Who's more likely to leave dishes in the sink?
Who's afraid of heights?
Who controls the credit cards?
 Who's a night owl?
 Who's more likely to burn the house down when they're cooking dinner?
 Who's more of a dog person?
Who spends a longer amount of time getting ready for a night out?
With Inputs from: Chirag Khattar (Director, Portfolio Studio)