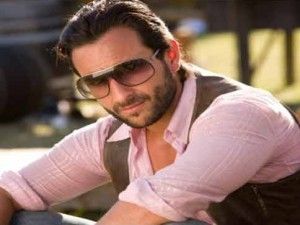 A study done by scientist in UK have found that men in pink shirts earn more money. They say that a man who dons pink is considered more comfortable in office and gets more compliments over men who wear traditional blue and white shirts. They study says that pink shirted men earn 1000 pounds a whooping  Rs.  80,000 extra! Possible? We asked a couple of people and here is what they say:
An HR manager: Kavita Sharma, a 40 year old HR manager with an electronic firm says, "Colours do not make an individual stand apart. It is the confidence and knowledge about his skills that matter. In fact I feel men in pink are a bit flashy! But next time I will be more judgmental about interviewing men in pink!"
Colleagues: Neetika Mehra, a 22 year old intern cheekily says, "Pink or not, if a guy is hot I will notice him! But if pink makes guys earn so much extra do I stand a chance if I start dressing like Barbie?"
"Men in pink always give me the creeps that they are the nosey and gossiping variety. Auntyji type of men. Call me traditional but I like my men manly, metrosexual is not for me," says lawyer Abhishta Arora.
Boss: "Do you think I fill appraisals on the bases of shirt colours? After this study, lets just say men can blame pinks for the lack of increments!," adds Puneet Wadhawan, who handles a team at an IT firm.
Men who wear pink: "I like the metrosexual touch pink provides! All Bollywood men wear pinks, what is the fuss if I wear them. And no my salary has not increased because I wear pink. It increases because I work hard," says Karan Khurana, a 25 year old features writer with a filmi magazine!
Men who don't like pink: Kunal Singh hates pink, "My dad was in the army. So the classification between masculine and femimine is stronger when you grow up in such setup." But would he wear a pink shirt to earn extra bucks, "Who wouldn't?," he asks sheepishly!
Women get ready to gift a pink shirt to your man. Even if his salary doesn't budge, there is no harm trying!
Do you think pink helps men earn extra? Drop a comment below and tell us your thoughts: