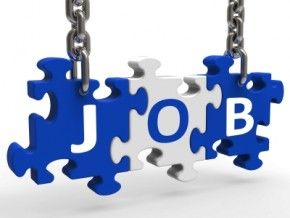 In 2017, touch the pinnacle of career excellence and search opportunities that ensure professional as well as personal growth. If you are dynamic, dedicated and decisive, then no one can stop you carving a distinct niche in your preferred industry and wherever you go, you will earn both respect and rewards. Here the few tips which help you a lot in leveraging your career and securing the future.
1. Focus more on the career than a job
A job is skill oriented and has a short-term perspective, while career has a long-term perspective. Be clear about what path and industry you would like to have as a career. Your interest and liking should be more towards the field you choose and less towards the kind of company you might land in. Gaining experience should be of prime importance and this decision should be taken very smartly because it will not only affect your career, but your life too.
2. Build an experiential learning curve
It is very important to keep updating your knowledge and be aware of current affairs. This exercise is a continuous activity and should be followed aggressively, otherwise you will be legged behind. Keep on scanning acquired information mentally and retain what you have read.
On the job learning can prove to be a life changing experience. So try to extract as much as you can from the work assigned to you. Learn on the job by keeping a diary and noting every information or skill you would like to retain. Correct your mistakes and focus on not repeating them.
3. Observe and listen intently and carefully. Silence is a great strategy
The skills that you learn through listening can never be replaced with anything else. A great teacher is always proud of his/her sharp students who are good listeners. Silence is a good strategy and can achieve you numerous wise words coming from the speaker. The more you listen, the wiser you become.
4. Avoid frequent changes in your job
Be stable and aim for long term success as compared to short term which can come from job hopping. The prospecting company will not admire a job hopper as much as a stable candidate. It is imperative to stay in an organization for long and gain trust and goodwill among people with your behavior and work. Be unique and hence be appreciated by the people you work with. Build your own reputation and sustain it for better prospects in future.
5. Master your craft and strengthen your future. Build your expertise in such a way that it cannot be copied
Emulating your ideal will make you a copy of that person. It is advisable to follow your mentor, but don't lose your originality. Be yourself and create a space for you which is hard to replace. Though, nobody is indispensable in this world, but your originality and uniqueness will gain you appreciation and in return several followers.
6. Avoid office politics
Focus on your work by making at least one significant contribution, daily. Save your precious energy from futile conversations and gossiping because this energy should be utilized in sharpening your professional skills which can earn you praises and knowledge. It is not just important to be present somewhere and then be a showpiece, contribute in the right way and get noticed. You are not paid for your presence, but for your contribution and skills.
7. Learn the skills of networking
Start networking from Day -1. Even as you build and maintain new contacts, leave old connectivity's in a positive manner- be graceful. Learn to express gratitude and be humble.
8. Think – feel – do all your work with positivity even though it may appear tiresome at times.
Positivity is judged the minute you enter the room. Your aura says a lot about your personality. There will be good times and bad ones, one should not get deterred with the temporary workload. Keep your mental state intact and work with the positivity. Your attitude will reflect your charm and hence create a growing environment.
9. Be pro-active
Take initiative and extend your services beyond your scope of work. Be responsible and resourceful and gain the trust of your seniors by offering them your support for other things. Take the first step and offer your prudent suggestions.
10. Avoid impulsive decisions
As the famous saying goes, "Think before you speak". Though it is difficult for most of the people however that impulsive words can do more harm than good. Their reactions are often negative. Most of the big dignitaries and business leaders such as Ratan Tata and Narayana Murthy are known for their controlled actions. They have developed a habit of thinking twice before making a statement.
Provided by Prof Ramola Kumar, Dean at The Delhi School of Communication, New Delhi