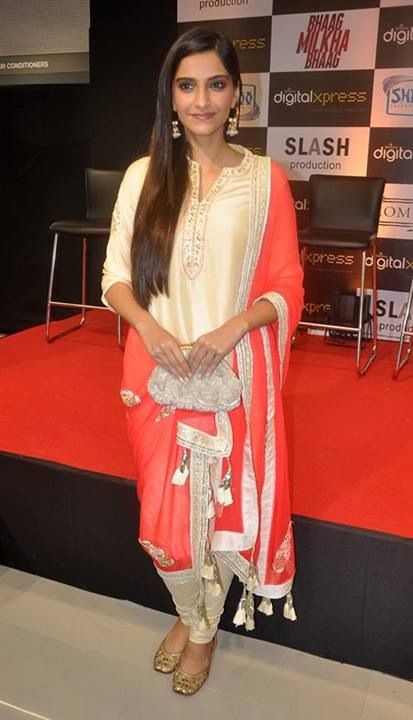 In love with that heavy zardosi dupatta your mum used to wear when you were a child? Many women love to hoard and keep heavy dupattas from old suits thinking they will use them later and often they lie dumped in an old suitcase. But we at AAW love to use and reuse old clothes which are close to our heart. Also at times the dupattas are in good condition as compared to the suit  and you don't feel like giving it to someone. Here are some innovative ways to put those old dupattas to use:
Make suits: For the heavy vintage dupattas get basic plain suits stitched which let the dupatta steal the limelight. You can get your suit like Sonam's or in matching colour. For the best result try and drape the dupatta open to let it do the talking. Always secure the ends with safety pins to your suit to avoid slipping of the dupatta.
Make stoles: Dupattas with kurtis or tees make an interesting look. Get your dupatta divided length wise, so one dupatta can make two stoles. You can gift one to your friend or sister. Get it done from your tailor and ensure that the ends are well hemmed.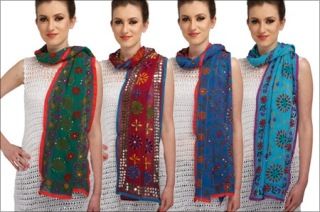 You can also get a snood made. A snood is a closed scarf which you can wrap around your neck and it stays near the neck. Snoods look great in winter. Get one by getting the corners stitched together from the inside. So that you have big O shaped stole. Now wrap it twice around your neck. Instant fashion statement!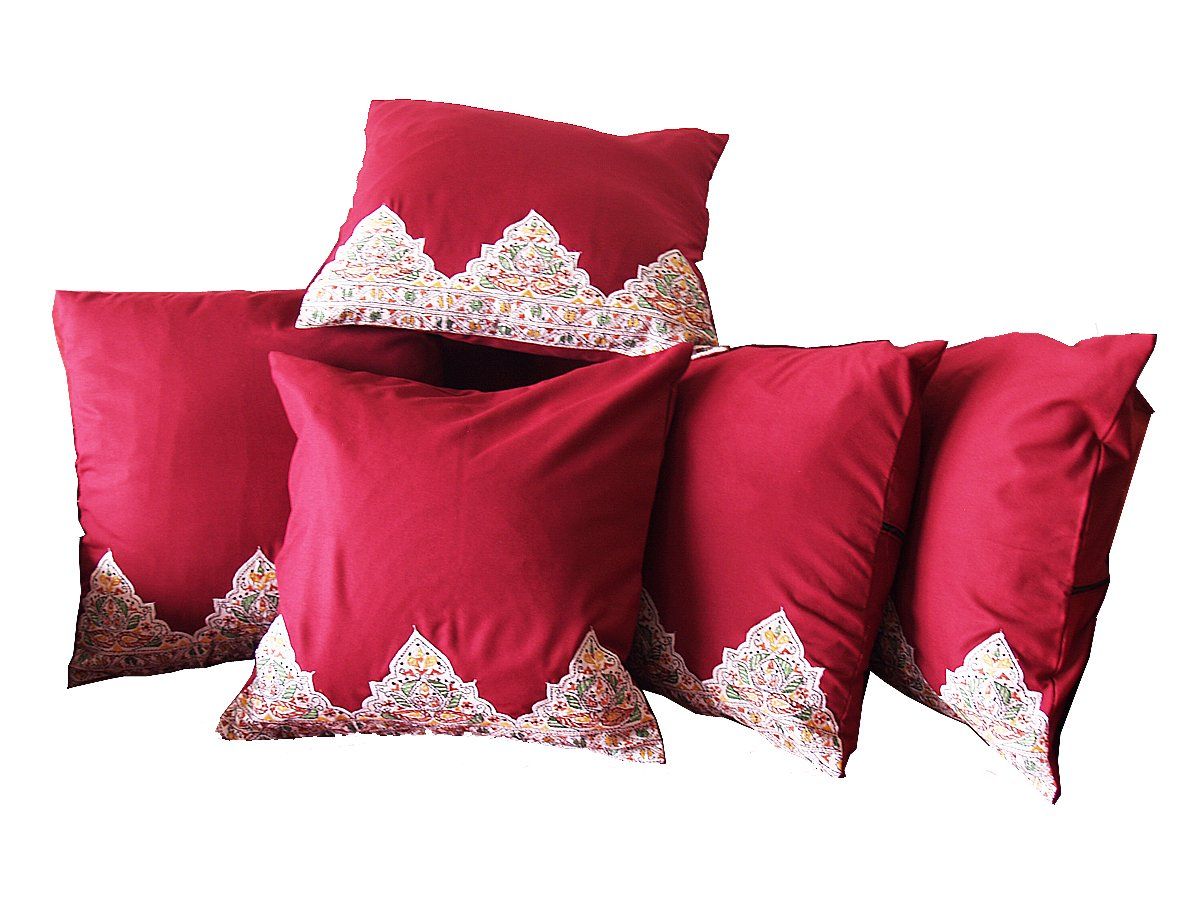 Cushions: Cushions can be fun and look chic. Make them with cotton dupattas and zari ones. Pick dupattas which do not have embroidery that may bite in the back. Get some matching cloth (average matching satin material will cost you about 80-100 INR) and tell your tailor to stitch them. Prior to stitching, wash the dupattas to make sure they do not bleed colour. Match 2 to 3 dupattas to get about 6 to 7 odd cushion covers. You can match by colour (blue of the same family) or by thread work (like different bandhej dupattas).
Patchwork bedcover: A patchwork bed cover is made by local darzis and looks beautiful. If you get some foam added underneath it works well as a blanket too! But you will need about 5 to 6 old dupattas to get a perfect patchwork bedcover stitched. Do not try to match, the beauty of patchwork is always is about varied and different colours. PS pick bright ones to make the bedcover look pretty.
Bag: Give your old clutch a lease of life by sticking a piece of your dupatta to the front panel. PS use fevibond to stick them together and always fold in and paste the edges too. We did this for a pair of heels also by covering the heel with scraps of zari.
Table cloths: This one looks pretty and can be gifted to others too. Cut 2 dupatta of similar style in the approximate size of a table mat. Now cut some heavy sheet like cartridge sheet in the same size and stick the cloth on top. Once dry get these laminated and your quirky tablemats are ready.
Any other ways you have used your favourite dupatta?