Check out the moments from Queen Elizabeth II's funeral: 
After 12 days of mourning and rituals throughout the United Kingdom, the late Queen's coffin gets buried next to her late husband Prince Philip. Queen Elizabeth II has been buried in the King George VI Memorial Chapel where alongside her and her husband other members of the royal family are also laid to rest including her father King George VI, her mother Queen Elizabeth, and her sister Princess Margaret.
After the end of the committal service, the Queen's coffin was lowered into the royal vault.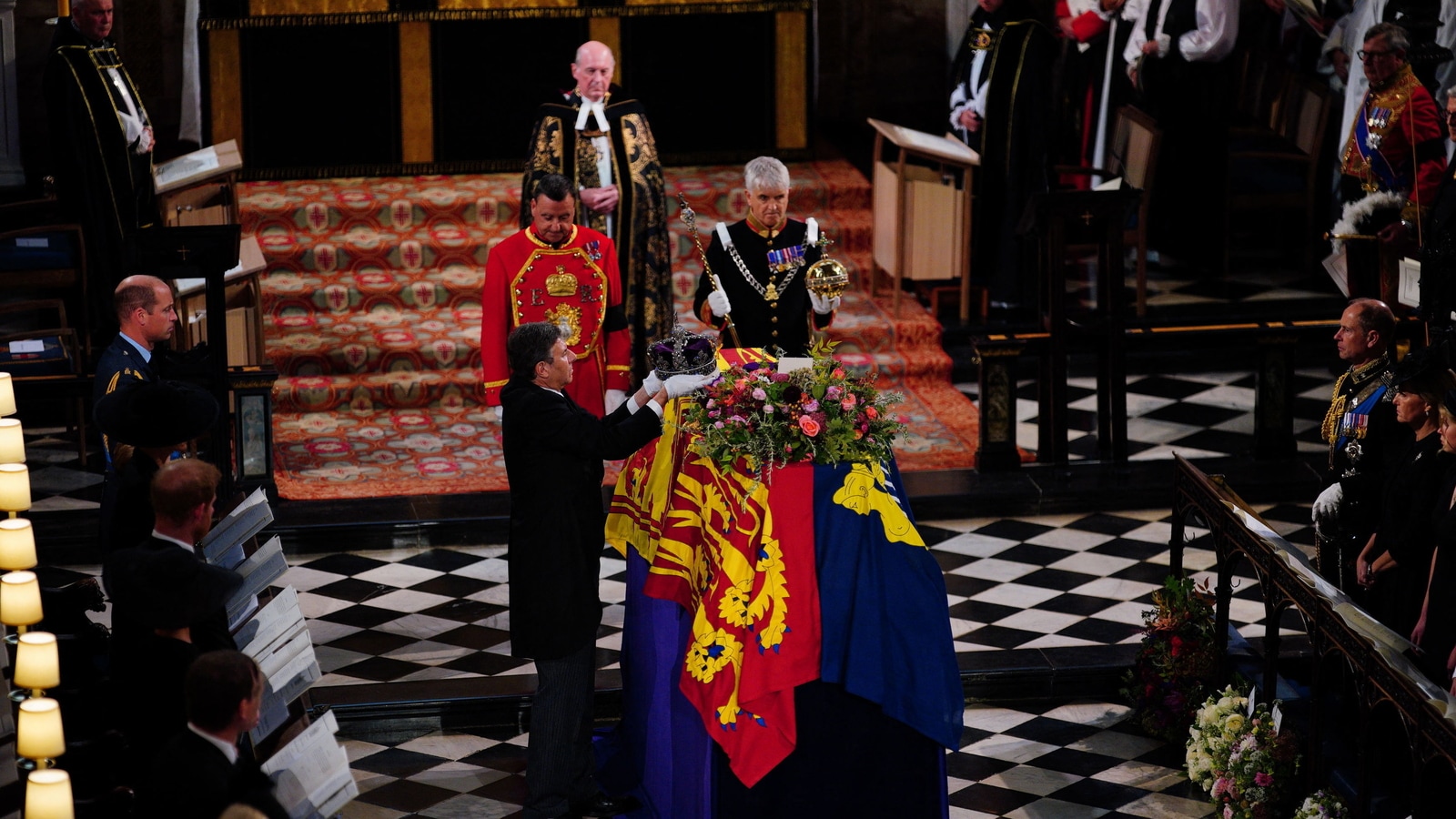 The day began with the end of the late Queen's lying-in-state period as she was moved to the Westminster Abbey. Then on her way to Windsor Castle, the public paid their respects to the Queen's procession.
Members of royal families from across Europe, who were blood relatives of the Queen, were also in attendance. 
The Queen's coffin is topped with the Royal Standard, the Imperial State Crown, the Sovereign's orb and scepter and a wreath made up of flowers and foliage chosen by the King, picked from Buckingham Palace and the King's homes of Clarence House and Highgrove.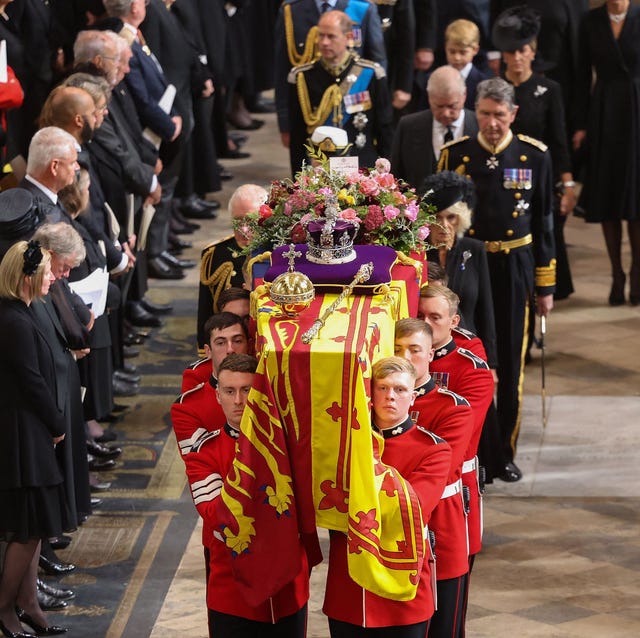 Prince William shows rare signs of kindness toward his brother Prince Harry.
View this post on Instagram
As everyone at the chapel was settling down, Prince William was captured, inviting Prince Harry and Meghan Markle to sit beside Prince William and Kate Middleton, per ET. Meghan and Harry have been getting seats a few rows back at services for the Queen due to their reduced royal status after they quit the royal labels and embraced the lesser title of the Duke and Duchess of Sussex. William's one gesture is sure to blow off some of the steam off of the rumors of a strained relationship between the royal brothers.
RIP the Queen!