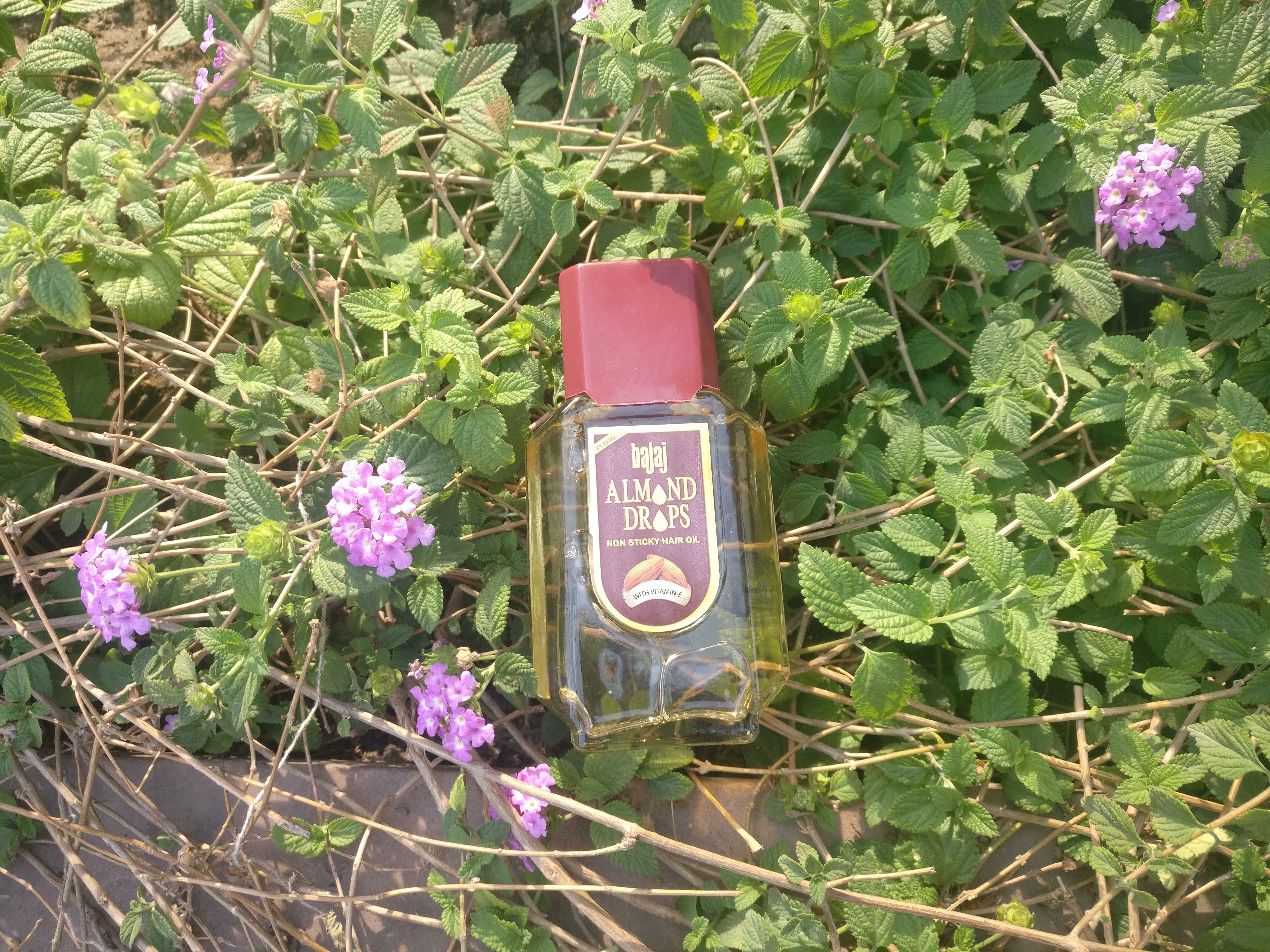 Check out the review of the Bajaj Almond Hair Drops which is a perfect hair nourishment solution
While I love to pamper my hair, today's hectic city life makes it impossible to give sufficient time for hair care. It is only when my hair became thin and dull that I realized how a combination of poor diet, lack of sleep, mommy duties coupled with pollution had made a disaster of my once voluminous and thick hair.
I invested a fortune in treatments, hair spas, etc. but soon found out that all it did was make my hair troubles worse. The salon treatments do offer temporary solutions; however they do not actually nourish your hair or scalp.
In the long run, chemicals always prove harmful and this I realized when the damage was already done. Then my mom suggested, as all moms do, to get into the habit of oiling my hair as it was the only way to nourish my hair and bring it back to its glory. In the world of quick haircare solutions, oiling seemed like a tedious task. But I couldn't deny the advantages of a good oil massage. It not only strengthens the hair follicles, but also increases blood flow to the scalp thereby promoting hair growth.
Even after considering the advantages, the idea of using heavy and sticky hair oil was a major turnoff, as I could imagine my terrible greasy look with flat volume less hair. Also, the tiresome task of washing off the oil was not something I was looking forward too.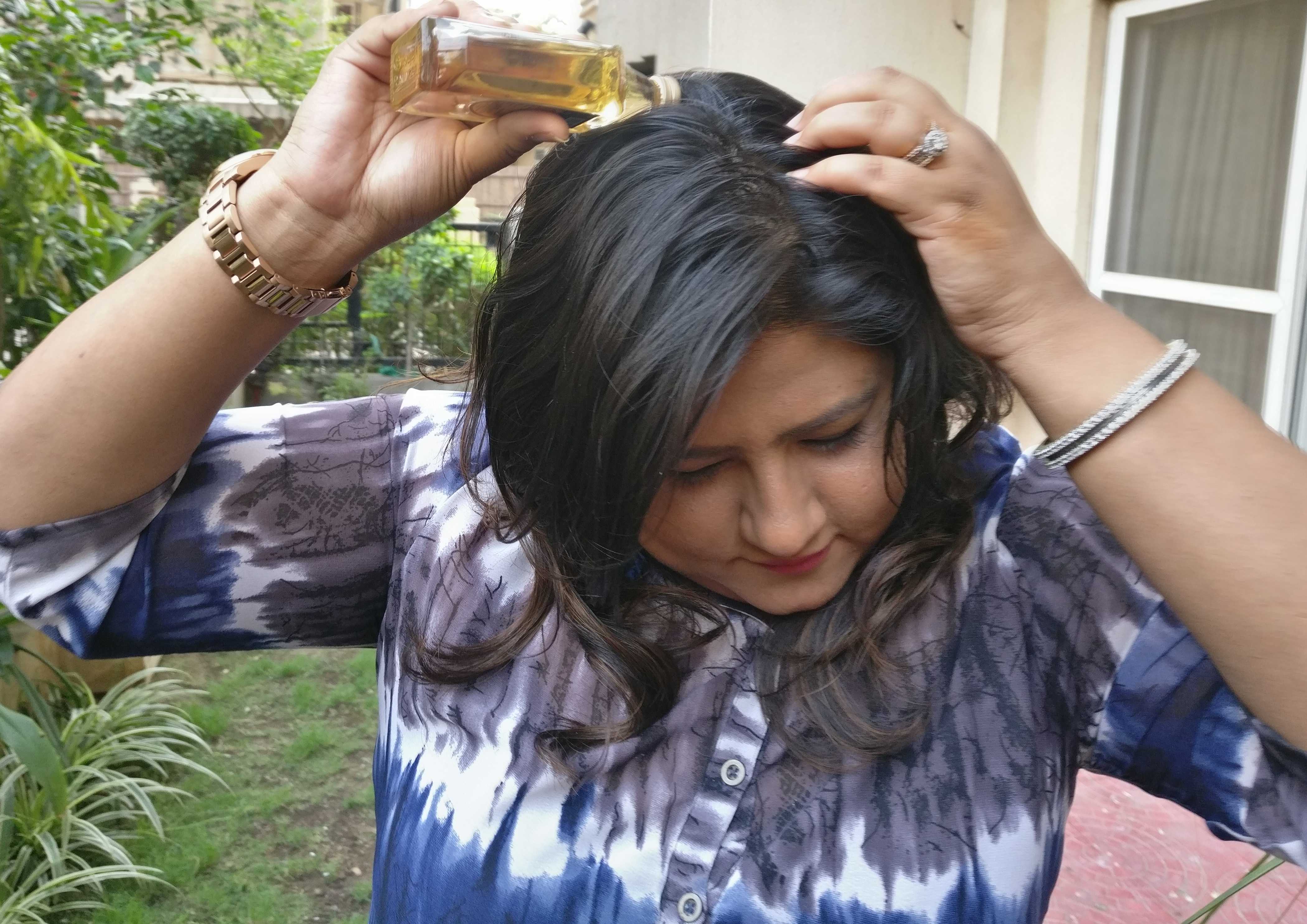 The thought of a good head massage did take me back to the time when my mom used to give me the most wonderful 'champi massages' but it also reminded me how heavy my head would feel after the massage and the hours I had to spend to take the oil off my hair.
But all these inhibitions towards hair oils came to an end when I saw the 'Load Maat Lo' Bajaj Almond Hair Drops TVC. Bajaj Almond Drops Hair Oil is much lighter and provides complete hair and scalp nourishment. Though the benefits of regular oil application takes time to show their results are permanent and with Bajaj Almond Drops Hair Oil's regular dose of haircare my hair feels much better than before.
My experience with Bajaj Almond Hair Oil
Packaging: It comes in an elegant transparent glass bottle with a brown plastic cap. There is a plastic nozzle which regulates the flow of the oil and doesn't allow product wastage.
Claims: Bajaj Almond Drops non-sticky hair oil is a leading hair oil in the light hair oil segment. This premium hair oil is enriched with 300% Vitamin E and almond oil. Vitamin E is known for its rich antioxidant content that prevents free radicals from damaging your hair and scalp thus protecting the hair follicles and preventing splitting and breakage. Almonds on the other hand promote hair growth as they contain the essential mineral magnesium that is crucial for developing healthy hair strands.
Bajaj Almond Drops Hair Oil passes the non-sticky test with flying colours. My hair doesn't feel greasy after application. The oil is completely hassle free to use and gets absorbed quickly for optimal nourishment. After shampoo my hair is easily manageable and very smooth. With regular usage, I have even noticed a decrease in my hair fall and dandruff. But that is the deal with oiling, you need to be regular. Bajaj Almond Hair oil is enriched with 300% Vitamin E and almonds oil and therefore applying a few drops are enough for nourishing my scalp and hair roots.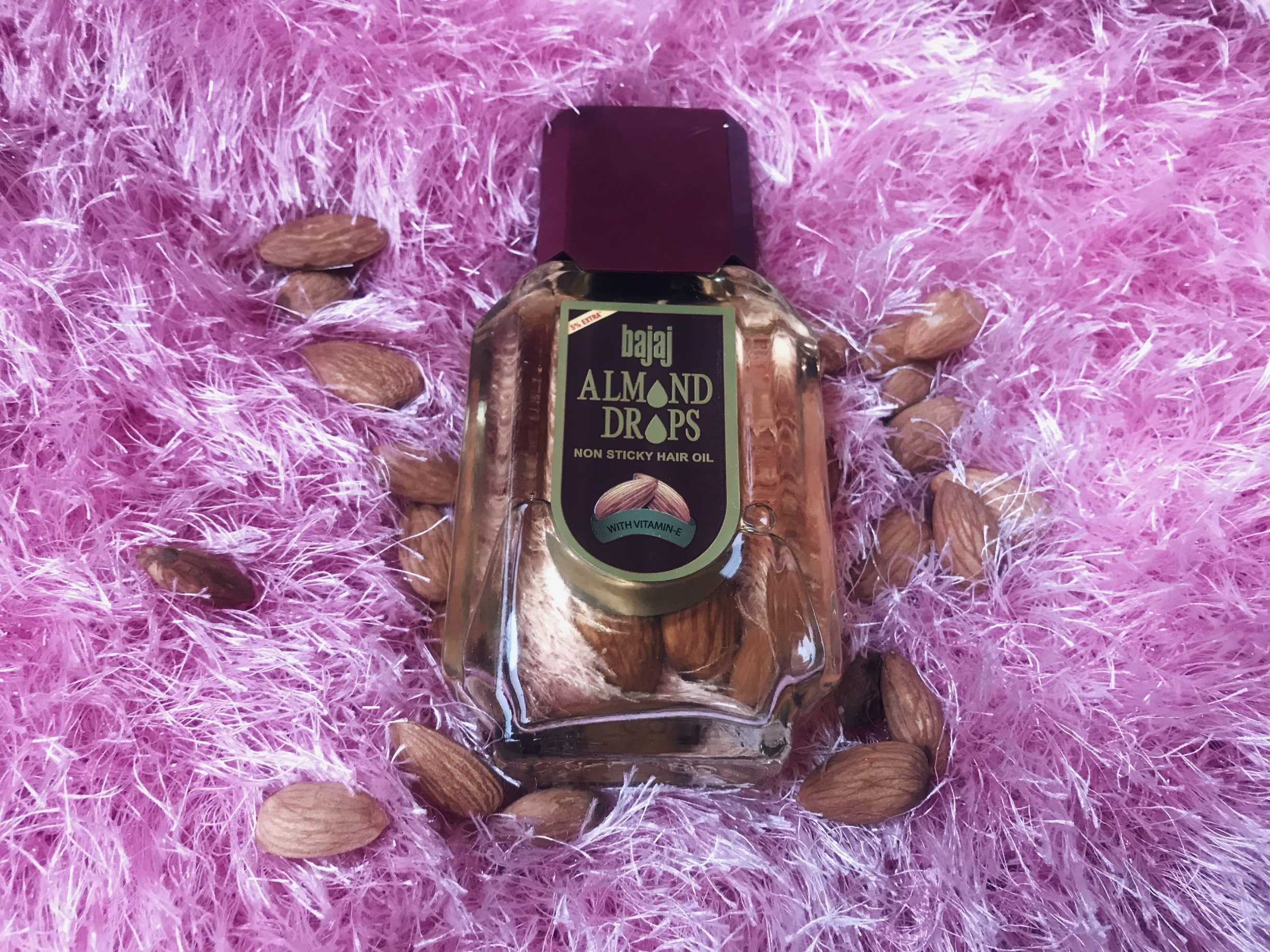 Bajaj Almond Drops Hair Oil's Vitamin E and almond oil content combined with its neat and light texture is what makes this oil the perfect haircare solution for me. Using Bajaj Almond Drops Hair Oil my hair feels strong and beautiful. PH levels, oil production, circulation of blood to the scalp, and great follicle health are what contribute to luscious long hair and a healthy scalp. But you need Vitamin E nourishment to maintain balance between all these contributors to keep you hair in pristine conditions.
Price: The oil is very economically prized. A 100 ML bottle costs only INR 60 for 100 ML. It comes in other sizes too.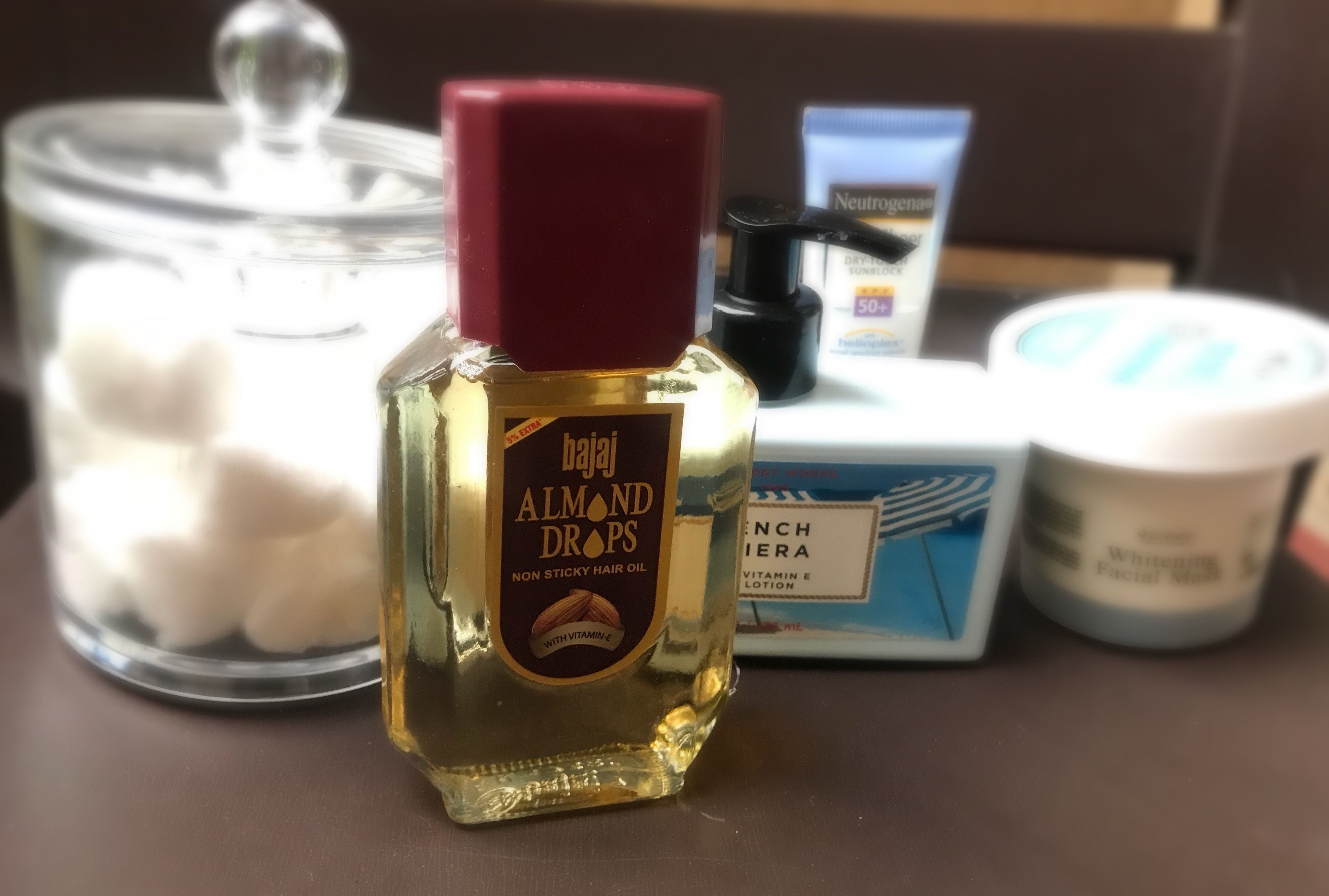 Bajaj AHO in a nutshell
Applying it for a few hours helps nourish your scalp, thanks to its 300% Vitamin E content.
The oil in itself is easy to use and has hassle-free application.
It is gone after a single wash and doesn't stick to my hair.
It leaves my hair smooth and easily manageable after shampoo.
Controls dandruff and helps reduce hair fall with continued usage.
You can get a bottle of Bajaj Almond Drops Hair Oil almost anywhere online or offline.
It keeps the hair strong by nourishing it from the roots.
How to use: Apply it overnight or at least 2 hours before you shampoo your hair, twice a week for a few months to see the desired results. It took me about 9 weeks to notice the difference.
Cons of this product:
I'm not a fan of their the glass bottle as its bulky and not travel friendly.
Rating: I would rate it a 4/5 (-1 for plastic bottles only for large sizes)