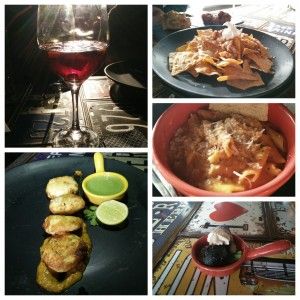 Away from the hustle and bustle of main CP, restaurateur Priyank Sukhija has opened a while new avenue to lounge, party and enjoy aptly called Tamasha. While I love the whole CP vibe but the traffic is getting worse.
Open airy space with a young retro vibe, the place promises to be a hit.
The drinks are great. They have an array of cocktails, mocktails and more to get you ready to party. The hookah is a huge hit with the young crowd. The place also has an open truck which serves as a bar!
The food is also spot and decently priced. Tamasha much like many places is trying to go molecular. I loved the Dahi ke kebab ravioli it is super soft and tastes great. The nachos served with cream cheese are good for munching on as you drink.
While I did not get a chance to try their molecular food, the rest of of is pretty neat.
The main course is multi cuisine. The desi butter chicken, dal, mutton roganjosh is delectable. I tried the Thai red curry bento box, the rice and chicken Thai curry are my comfort food and I loved it. The kimchi is tangy and crunchy.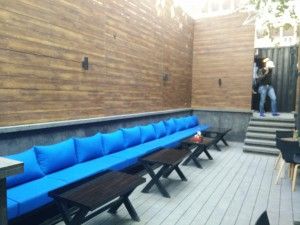 Beetroot roulade has sweet chunks with cream cheese balance out the flavours.
Overall visit this place for some eating but importantly to party and some Tamasha! Watch out for our food review soon.