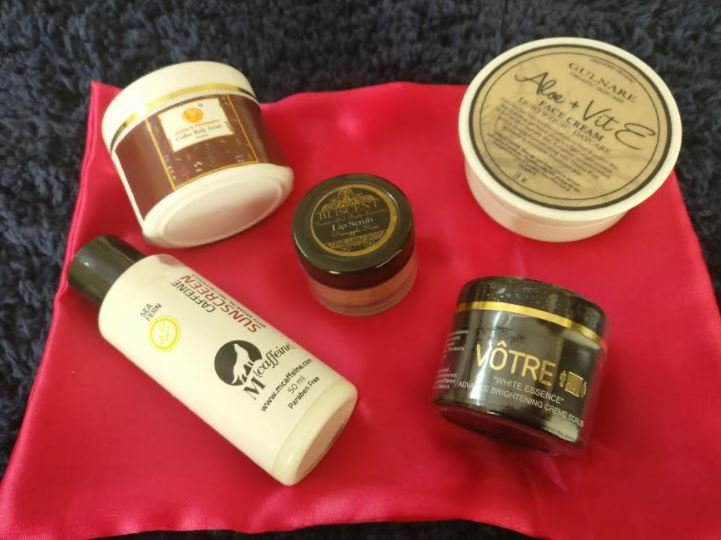 Why this box is all you need for glowy skin
Don't we all want our skin to shine and glow? Often exfoliation is the key to shed of old, dull and dead skin. Exfoliation also helps clear off dirt and pollution revealing your perfect skintone. However picking the right exfoliators is a task because there are plenty of scrubs available in the market. When the VanityCask Glow Edition box came, I was excited afterall I got to try so many scrubs that too different brands. There is a lip scrub, a face scrub, a body scrub along with moisturizers to protect you in this harsh winter weather.
About VanityCask:
VanityCask  is a monthly subscription beauty Luxury box designed to free you of all your beauty concerns. The beauty products for each box are based on the theme for the month and the box contains products from premium to luxury brands, this month's theme being "Glow Edition".
Price of VanityCask Subscription Box:
It is priced at 999 INR, you can get a additional gift if you use our code APABW.
Subscription Plans:
1 month – 999 INR
3 months – 2399 INR (800 INR per month)
6 months – 4199 INR (700 INR per month)
Packaging: The packaging comes in the usual black box with a pretty pink pouch inside. It surely looks luxurious.
How to order: You can order from their website www.vanitycask.com 
Products I received in my VanityCask box:
Mcaffeine sunscreen: This is the 50 ml product and the full sized 150 ml is priced at INR 529.  It is free from parabens and comes with SPF 30 which is good enough for daily wear
Bliscent Lip Scrub in Pineapple Kiss:It contains beeswax, jojoba oil, shea butter, sugar and skin flavor oil and is priced at INR 200for 12 grams.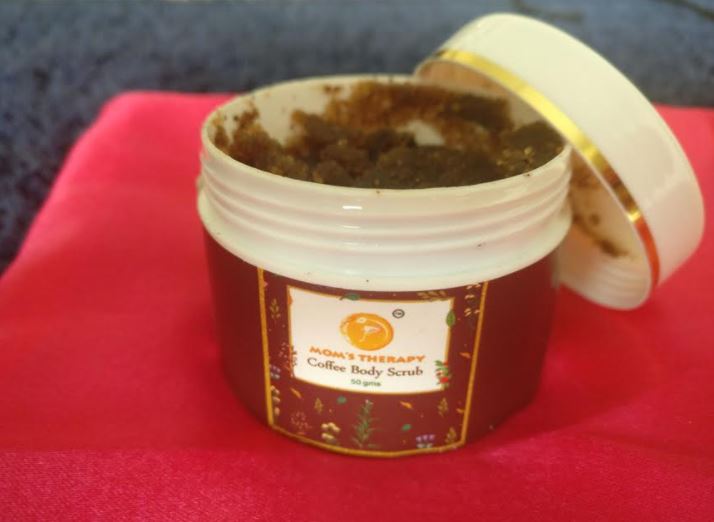 Mom's Therapy Coffee Body Scrub: This is a 50 gms sample and the full sized 100 gms is priced at INR 350/. It contains brown sugar, glycerin, coffee ground, grapeseed oil and black sesame oil.
Votre advance brightening crème scrub: This claims to be a complexion enhancing advanced scrub containing natural exfoliants.
Gulnare Aloe + Vit E face cream: This gel based formula is a lightweight solution that delivers a surge of moisture with a cooling finish.
What I loved: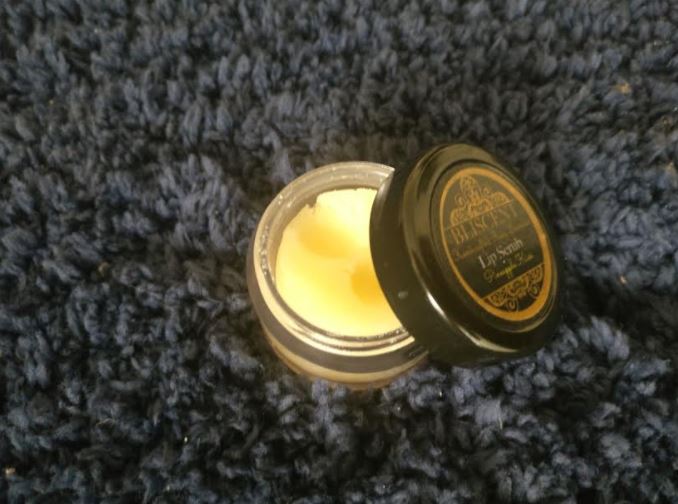 The Bliscent Lip scrub gets big thumbs up from me, its fragrance is pleasing  and it works well on the chapped dry lip skin. It's made of powdered sugar making it very safe to use on the lips.
The Mom's Therapy Coffee Body Scrub is great for sloughing of the dry winter dead skin. It smells of coffee!
What could be better:
The Gulnare Aloe + Vit E face cream is great but not an ideal winter product.
There could be mask to help the skin heal post scrubbing maybe?
Rating: 4/5