Where to pick the best maternity wear in India
Maternity wear can be a huge issue in India, unless you are happy wearing tent shaped kurtas made by your local darzi. Which I personally hate! The main problem is lack of smart western wear and that kind of restricts dressing up the bump. But in the past 6 months of my journey I have found some solutions and great maternity options for mommy-to-be in India. The best is to mix street shopping and high end brands for perfection and ease of dressing. Here are few good options to buy maternity wear in India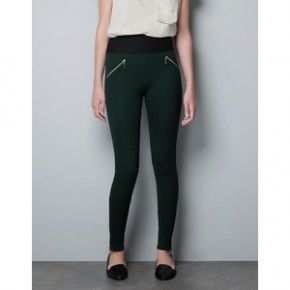 Zara Pants: I brought the elasticated waist pants in XL (back when I was still fitting in the Medium ones) and have been using these to dress up. Buy the one which comes with the whole elastic top and as your bump appears, you can roll it down! I used these till the end.
Mothercare: Yes, it's overpriced and lacks styling but in emergencies it's a good idea. I smartly invested in a few basic tops during the sale season. I brought them a size larger.
Vero Moda: Not all clothes from this brand will fit but they do make some of their clothes a bit loose and huge. I have 3 tees which I started using in my 7th month from Vero Moda. Look for those loose fit jersey cotton tees.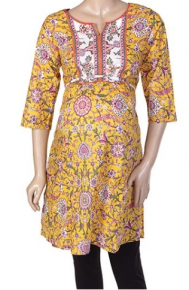 W Maternity line: W is probably the only Indian brand to come up with their maternity line, it launched last season. The clothes are nice and vibrant and go upto a size 18. They have kurtis, tops and jeans which are all very affordable.
Sarojini, Janpath or GK: Basically any street shopping zone. Just go to any street shopping area in your city and look for huge clothes. I found maternity clothes in Sarojini Nagar for a cool 150 INR too!
Nine Maternity: I won a top from a giveaway and soon was shopping from them like crazy. They have a double XL too so the chances of finding the right kurti, top or dress is high. Plus they launch new clothes almost every month and there is loads to choose from.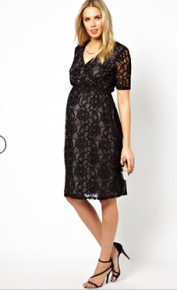 Asos: Has the best collection of maternity clothes, for discounted deals buy from their 70% off outlet store. I found maternity jeans for 900 to 1000 INR which had a smart fit. The dress (pictured above was for 2100 INR) was a steal.
Friends visiting Thailand:  I think we all have friends, relatives or someone visiting Thailand now and then. Tell them to get you maternity pants with elasticated and adjusting waist. I got (or was rather gifted) two in basic black and blue and they lasted me the whole 9 months all you have to do is adjust the band and button the waist.
You can also tell them to get you dresses from the plus size stores or maternity stores.
Besides all these try Firstcry, Mantra and other Indian shopping portals for cheaper deals.