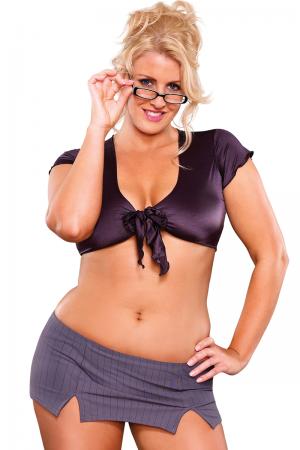 In this day and age, lingerie has become more experimental and varied in so many ways. The styles, colors and sizes have now greatly evolved to fit every woman's need, including that of a plus-sized woman. To get that lingerie, here are some tips on how to look for the perfect one and get to know some of them too.
Tips on how to choose the right plus size lingerie for you
1. The right size
Knowing firsthand your size will make a huge difference in your look. It will either make or break the look you're aiming for. A saggy, bulging, oversized, tight or floppy lingerie is not a nice one at all. Not to mention the discomfort you have to suffer, while wearing it. A right sized lingerie will positively complement your curves and accentuate your assets in a nice way.
2. The right style
Not all lingeries will look good on everyone. Do pick out a style that you are most comfortable with. After all, it is the confidence that exudes out of you that makes it look visually appealing and desirable. There are a lot to choose from especially when you go online plus-size lingerie shopping, the selection is endless.
3. The right material
You should consider the material used in the lingerie that you buy. It makes all the difference in comfort and overall look. There are vast options from cotton, silk, satin, mesh, leather, lace, fishnet and more. Know what you want and need before you buy anything.
4. The right color
Choosing a color depends on the purpose of why you are wearing the lingerie. If it's for pleasure seeking, then a lingerie in a bold color would do. If you are donning one for a wedding, stick to basic nudes and blacks. If it's under a corporate attire, go for pastels or anything light in color. Always remember to match your lingeries to the occasion.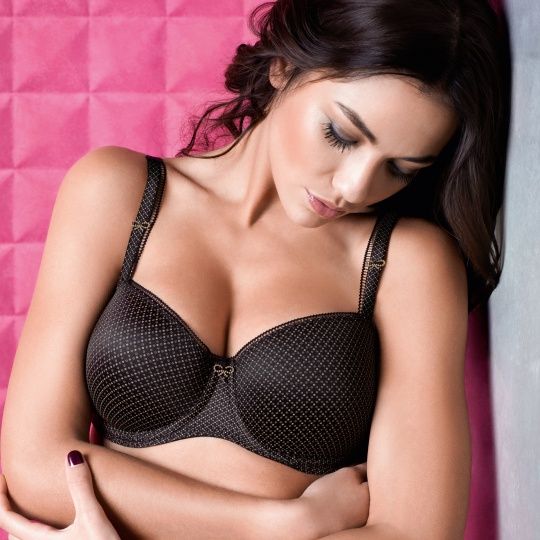 Different types of plus-size lingeries
Here are some suggestions for sexy plus size lingerie that you might be interested to have:
1. The plus-size lace trim satin teddy
A combination of comfort and style, the teddy in satin material will look just as good whether you are petite or plus-sized. It is soft enough to snuggle into and hot enough to turn the bedroom even hotter.
2. The plus-size chemise
Chemises are curve-loving sleepwear and if you are on the plus size department, this is an advantage for you. Having all the curves in the right places will make chemises look desirably good. It is so comfortable to sleep in and very sexy as well, enough to get that someone special a little heated up too.
3. Corsets
These corsets in a variety of styles and materials that fits every woman's taste. It is figure-hugging for the purpose of smoothing your sides and torso. It trims down an otherwise unflattering waist to give way in accentuating your assets on the chest area, giving you an hour-glass figure. This is also ideal to wear underneath corporate attires for the perfect silhouette.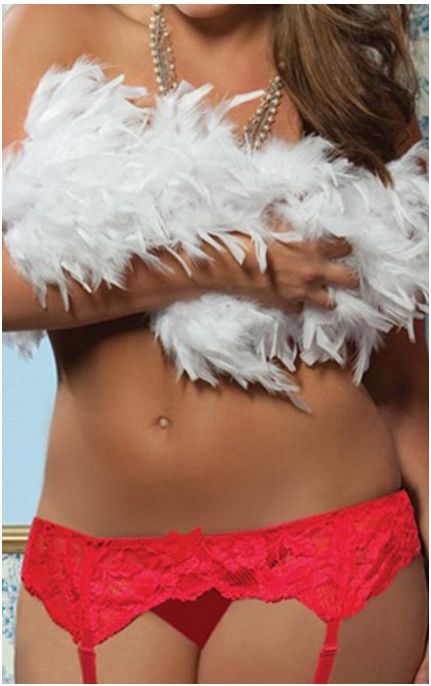 4. Role-playing costume
If fun and play are part of your agenda, lingerie can be all those too. It comes with exciting role playing costumes like the French maid costume, the school girl, the cowgirl, the naughty nurse or the most popular private secretary. If role-playing is your thing, then there are a wide range of costume lingeries for you to choose from.
Regardless of the norms of society where thin is "in", plus-size women are gorgeous too. They are the most beautiful and confident when wearing their trusted lingeries. It just brings out the woman in them and they feel they can do anything and be anything. Just see what a difference lingerie can do for the women of today.