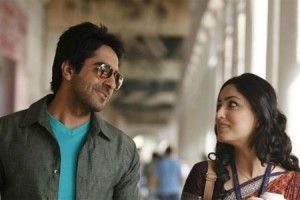 Few years back dating a young man was a taboo but with the passage of time the thinking has changed and many women today date younger men. The best example is Aishwarya Rai who married Abhishek Bachchan, Aishwarya is three years elder to Abhishek. A young man can be fun, adventurous and also emotionally intense. Here are a few things you must know before dating someone younger:
He will be immature:  One reason why women date or marry someone older is because women mature quickly and men take time to mature. So a younger guy will be a bit immature and can be rash in his decisions. Your strategy: Think from his point of view and keep his age in mind.
He will be fun: A young guy can be spontaneous and fun. His ideas of dates will not be the boring old wine and dine style. Be ready for pillow fights, adventure parks and clubbing.
He won't be experienced: A young guy will not have dated too many women to know the workings of a relationship. It can also mean that your guy can be a bit boring in the sack! Be ready to teach him the workings of a relationship and sex.
He will communicate better: A younger guy does not believe in relationship ego and can easily tell you how he feels. But make sure you open these doors to such heart to heart conversations. Never ridicule or laugh at his feelings.
Accept him as he is: Do not try to change him into a guy who is older to you. Yes, there might be understanding issues but learn to embrace him as he is and never ever call him a baby!
Try befriending his buddies: Never act  too old. Spend some time with his friends and try to mix with them. Don't just be with your friends; try to mix up with his pals too. Girl nights are fun but try meeting his friends once a month.
Stop being a teacher: Do not pass instructions or judgement for everything he does. Gently guide him and make him understand what's good for him.
Have you or would you ever date a younger guy? Tell us what you think about it by leaving a comment below: