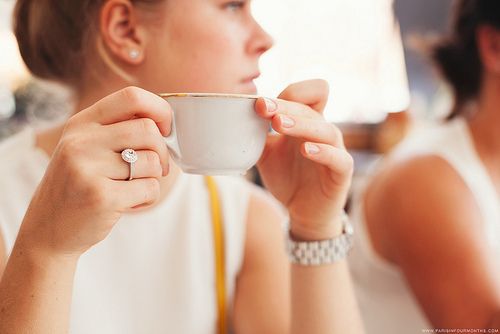 Usually many of us want our day to be better than the last one, but how many of us actually make an effort? Here are some super quick and easy ways to make sure your day is happier and more relaxed:
Have the same breakfast daily: Having the same eggs and toast for a week or poha for two days basically saves times and tells you to look forward to a nice breakfast than running to work after a slice of bread. Deciding your breakfast a week in advance or 2-3 days beforehand will not make you skip breakfast or eat unhealthy. Choose a healthy and yummy dish you enjoy for breakfast, grilled sandwich and coffee or aloo parantha or fruits with muesli and milk. Prepare or buy ingredients in advance to avoid last minute rush. Chop vegetables or boil potatoes the night before.
Enjoy your morning and evening cuppa: Do you gulp down your morning tea as you rush for work or have that evening coffee quickly to fill your stomach? Well, experts say that enjoying the morning and evening coffee help you relax and look forward to the day. The best way is to get up 2 minutes early and enjoy that steaming cup in your balcony or by the window. Focus on the drink, its fragrance, taste and flavour to refresh your body.
Pray to god: In the fast paced lives we all lead the importance of praying has taken the back burner but praying daily can re-instill hope and give you the calmness for a better day. We do not say you visit the temple or read religious texts (though it will be a good idea). Just thank god every morning and pray to him to make this day your best. Such simple prayers boost the morale and make the day better.
Turn off your mind: With excessive technology we have all become worrywarts as work is no longer limited to sitting in office, your phone with its constant barrage of mails, social networking and calls acts as a office n itself. So every day for 15 minutes turn off your phone and enjoy the company of your friends and family. Quiet down your own internal thoughts by listening to music, playing cards, or talking a walk.
Listen to others: Many of us talk to our friends and partners just to pour out our anxieties, fears or random things in our head. But many of us (including the people we talk to) forget to listen to the person who is pouring the feeling. Listening will make you a happier and content person. Has it happened to you that you say everything you want to and your partner is staring at his phone and fails to respond? Understand how bad it feels when you do not listen to someone.
Here are a few simple ways to have a better and fulfilling day. How do you make your day better?