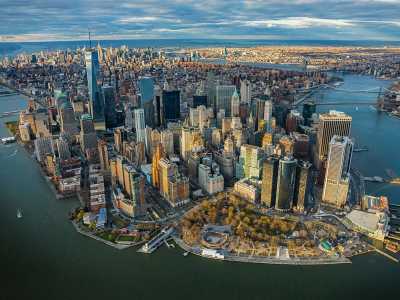 New York city also known as Big Apple is among the most important places of the world. The city tour guides are very knowledgeable and know well about the city so during my Big Bus tour I got to know some interesting facts about the city. You will be amazed to know as I was too.
There are no public toilets in New York.
New Yorkers never wait and cross the road even on a green light.
Except for emergencies, honking your car horn is actually illegal in New York City. Wish this was applicable in India too.
New York City is home to more women than men
Famous street foods available in New York City include hot dogs, pretzels, falafel, tacos and Italian ices.
New York offers the best pizza as according to few pizza chefs, the municipal water in the city that is used to make the crust is better than any other water in the world.
You can get a pizza slice for as low as one dollar too.
New Yorkers drink 7 times more coffee than people in the rest of America that is why there are more than 250 Starbucks in New York city
New York City is the city with the largest Polish population .
There are no Walmarts in big apple.
The Empire State Building has its own zip code.
The Empire State building was completed in one year and 45 days.
It is one of the safest cities in the US.