Check out why our kids need gender neutrality:

As a sister I often realised that my brother was always given a special treatment and as I grew up I vowed not to let this difference come in whenever I had a child.
How often while scrolling have you noticed cute messages for our darling daughters, messages about being strong, messages about being self-sufficient? But have you noticed that there is next to nothing online about the upbringing of our sons as men, even as kids, are expected to be assertive and not share household chores.
When I became a mother, I decided I will I try to make sure my son doesn't fall into the gender based trappings. And often I remind myself of this quote by Chetan Bhagat, "I was just wondering why Indian parents hate their sons so much. These poor guys are not taught to make even a cup of tea for themselves, forget cooking an entire meal. They forever have to live on the mercies of others. There is an entire generation of Indian men who would literally starve to death if left on their own."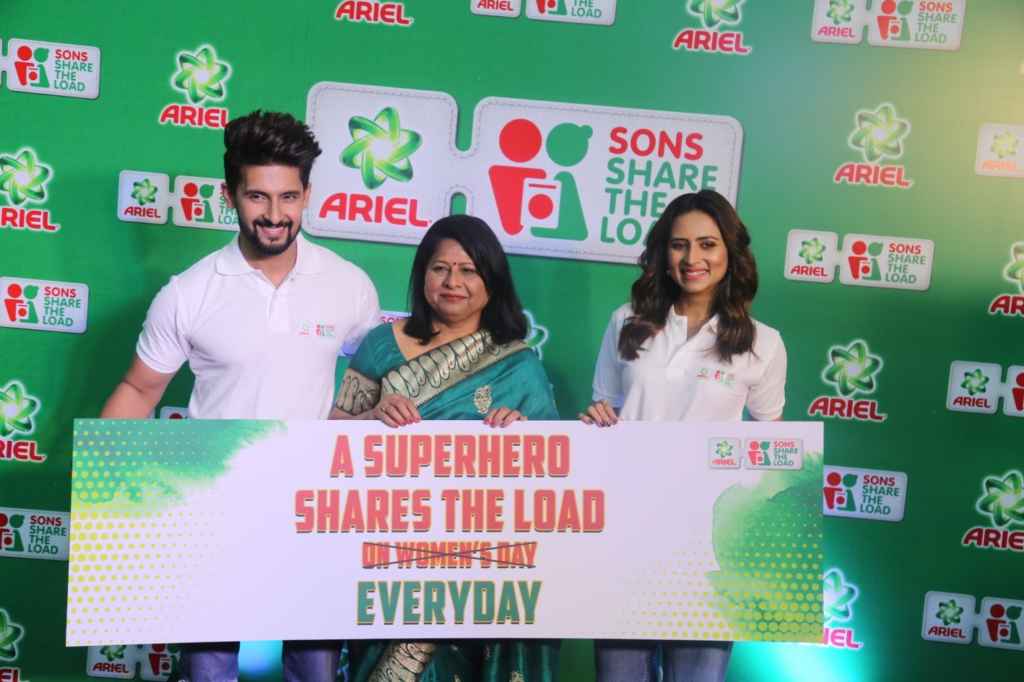 The wonders of teaching this to my son are beautiful and now even my husband who was in the former category can cook a mean chicken curry! So here is why gender neutrality is a must in every household and how you can implement it at home
Never mention gender specific work
How often have we all heard that cooking, cleaning and washing are a woman's task? In fact studies say that on average women spend about 2.5 hours doing household chores daily while men only spend an hour.  I'm sure we all have been guilty of assigning household tasks to a particular gender and this mindset is probably just a few generations old. But things are slowly changing and with women being at the forefront in all fields and are sharing household responsibilities too. Make a conscious effort to allow your partner and child to perform daily mundane tasks from setting the bed to washing the clothes. It's not about women empowerment, it's about equality.
Allow them to do household chores
Children usually love to be a part of household work especially if it involves water. Let them help you share the load from washing clothes or atleast in my 4 year old case push the buttons on the machine, sort the colors from the whites, dusting the house.
Teach cooking
While most parents don't allow children to go in the kitchen, I allow mine to do simple tasks like garnish the food, mix the pancake batter and make crooked rotis. And when people tell me he doesn't need to learn kitchen work, I always tell them I'm making him self-supportive.
Allow them to dress as they like
My son used to like pink till the whole mentality of pink is for girls and blue is for boys set in at school. Let your child portray his likes, dislikes and colour choices. As a parent it's important to let them choose and not comment on their decisions.
Gender neutrality in India is difficult, I'm often questioned why my son likes kitchen sets but then it's his choice and we as parents support it. Being a strong woman with an opinion is important but making sure your child also knows how to express their opinions is even more important in the coming times where intolerance is on the rise and trolling is becoming human nature. So this women's day let's promise to let our partners and children share the load because a super woman doesn't just need a cape but also equality!
To celebrate Women's Day Ariel hosted a special screening of Captain Marvel along with celebrity appearances. Celebrities who much like us support sharing household work, men who think doing laundry wouldn't make them smaller. Captain Marvel was screened at PVR Delhi and Mumbai. Ravi Dubey, Sargun Mehta and Ravi Dubey's mother were a great example of what sharing the load is all about!
A superhero shares the load every day and for your child to be self sufficient you need to start helping around more. This Women's Day, be the superhero your superwoman deserves and #ShareTheLoad