Bhumi's weight loss plan decoded
Shubh Mangal Savdhaan took us down the memory lane, as we saw Bhumi and Ayushman romancing all over again. Everything was same, except Bhumi's weight, after the movie Dum Laga Ke Haisha Bhumi Pednekar has lost a whopping 21 kilos in just 4 months by making easy changes in her lifestyle. The actress also followed a steady and slow weight loss diet plan. She shared some of her fitness secrets on social media. AWW has compiled them for you so that you can also lose some weight too. Here are the tips: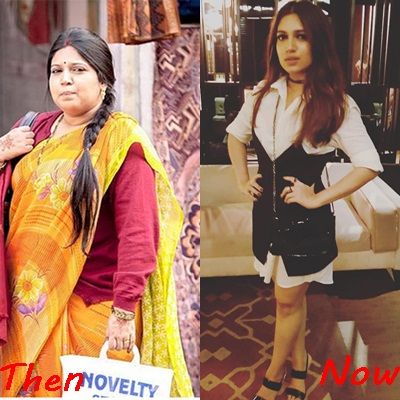 Give your body a good start on health by having a liquid diet for one day. Juices help in detoxification and promote the good digestive system. A juice diet is low in calories you can easily shed weight. It also helps cleanse the system.
We all find excuses to skip our workout but to lose weight you have to stop making excuses. Bhumi said in an interview "I just woke up each day and went to the gym. I decided to never break this rule". You have to be constant if you want to lose weight.
If you don't like to go to the gym then this is the best thing that you can try. It is an easy way to lose weight and it increases all levels of your health. It is one of the best forms of exercise which burns off extra calories from the body. Bhumi started with walking and then took up running in full swing.
It is very important to keep your body hydrated. Bhumi says it is very important to keep your body hydrated when you are trying to lose weight. She used to drink a lot of water.
Dancing to your favorite tunes is an interesting way to lose weight. Bhumi said, " Even today, I dance to Bollywood songs; it is high-intensity cardio and a great way to tone up". Dancing burns calories.
Swimming not only helps in losing weight it also strengths the muscles of the body. Bhumi regularly went to swimming classes, it helped her a lot.
Dump the junk food and switch to healthy home cooked food. Bhumi's mother helped her a lot by cooking her healthy diet which included homemade Indian food. Bhumi ate more amount of Sabzi than carbs and added buttermilk in her diet. To reduce some weight you have to find a replacement of some ingredients like jaggery for sugar and ragi instead of flour.
All this was shared in the #loseitlikebhumi campaign. You can also follow this plan and lose weight the way she did. We appreciate her hard work that she did to lose weight. Losing 21 kilos in just 4 months is something incredibly amazing.