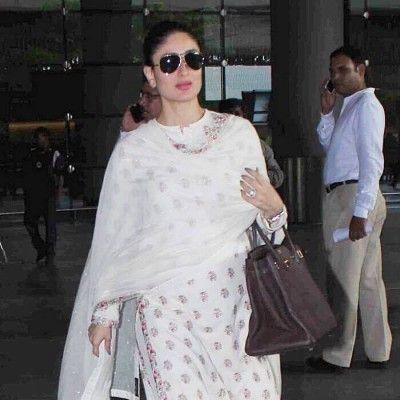 Everytime a celebrity gets pregnant they go into hiding. Its like a 9 month hiding for most Bollywood celebs and when ace couple Kareena and Saif announced their pregnancy many thought than Kareena will do an Aishwarya too. Aishwarya went into hiding and was dropped from Mahur Bhandarkar's movie Herione too. But Kareena is truly the queen of sass.
As mothers, we at All About Women, too do not believe in pregnancy as the end of normalcy. And when our favourite film star was quoted saying something similar we are excited. Kareena's baby bump might be trending but the actress is trying to live her life normally and will start shooting for her upcoming Veere Di Wedding soon,  "I'm pregnant, not a corpse. And what maternity break? It's the most normal thing on earth to produce a child. It is high time the media back off, and stop treating me any different than I ever was. Anybody who is bothered shouldn't work with me… but my work goes on as is, like always. Stop making it a national casualty," she told Hindustan Times.
Kareena wants the media to behave more civilized and remember that we're living in the year 2016 and not in 1800. She also added that she was fed up and her pregnancy should act like a message that marriage or having a family should have nothing to do with her career.
Kareena Kapoor Khan is surely glowing but has us admiring is the way she is handling her pregnancy as every other pregnant woman!