How Blue tea can give you immense health benefits
People relish tea every day and be it a morning breakfast or evening snack, tea is always a great idea! But, Blue Tea with its benefits can make you forget all other teas. It is made with the Clitoria ternatea plant which is a popular tea flower and promotes weight loss, enriches skin texture, improvises hair growth and detoxifies the body. These specialties make blue tea an ideal healthy drink as well because it's caffeine-free and is a completely herbal concoction.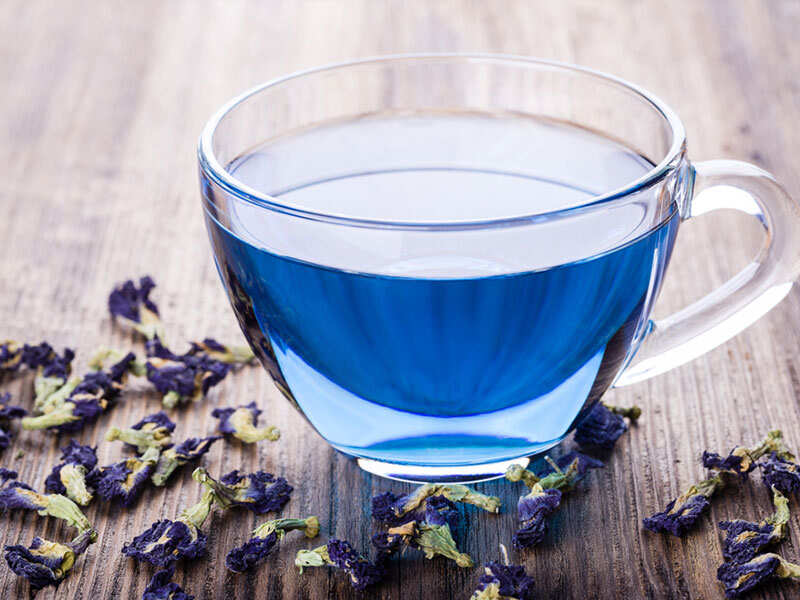 Benefits of Drinking Blue Tea:
Better Digestion: Drinking blue tea once or twice a day improvises digestion because it is enriched with antioxidants that protect the body against radical action. It is also considered an ideal beverage to include in a detox diet.
Keeps Mood Good: Blue tea has stress-busting effects which prevent mood swings and also uplift good mood. This tea is popularly known for its mood-enhancing quality as it reduces anxiety and associated symptoms whereas, it refreshes the mind and also increases energy levels.
Weight Loss: It curbs hunger cravings and also regulates appetite because it is free from caffeine and doesn't contain fats, carbs and any cholesterol content. Moreover, blue tea also purifies impurities as well as the gut of any food waste too.
Glowing Skin: Blue tea stimulates collagen production since it comprises flavonoids which develop healthy and glowing skin cells and also maintain their elasticity. Drinking a cup of tea daily at least once a day also helps in eliminating undigested food particles from the human body.
Hair Growth: The benefits of this tea are numerous and one of them is perfect hair growth. Blue tea has an anthocyanin compound which helps in increasing blood circulation to the scalp. This results in a healthier scalp and further longer and shinier hair too.
Having Blue Tea in your diet can bring many positive changes in your health, mood and lifestyle.