Check out what message Mira Rajput has to say about parenting:
A baby is the best gift for parents and we can clearly see how happy Mira and Shahid are after having their second child. They recently welcomed their second child and have named their son, Zain Kapoor.
Both the families Kapoor's and Rajputs are enjoying these happy moments with their little prince. And in a recent interaction, Mira shared few things that every mother must do. She said: I have spoken about the importance of feeding the baby in the past too. I was extremely religious with Misha and I am going to do the same with my newborn. It is the greatest gift you can give your baby.
Adding to it she said that all the new mommies should "stay happy and eat well". she further explains that is it important to catch up a sufficient amount of sleep, as now the baby will decide your sleep routine.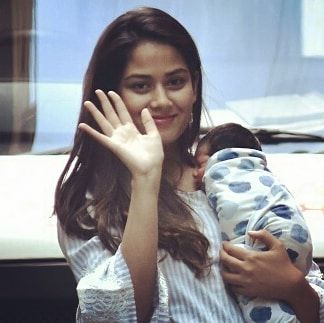 On Misha and Zain now being siblings, Mira states that she made sure that even with the arrival of new child Misha doesn't feel neglected and ignored. She also says that balancing the time between two babies is extremely crucial. Mira also states that it is very vital to provide both the kids, with an equal amount of time, as the two should feel like one of them is left out.
Sharing her first pregnancy experience Mira said: "I had a tough pregnancy, I went to those 5 months of difficult times to bring my daughter into this world, in fact, both of us together (Shahid Kapoor and she). So now I want to spend every moment that I can with her and I think there is a set of responsibilities around my plate and I feel at my age I have a lot more energy, I have my future ahead of me, so I can finish all of my responsibility and I have nothing in my way. I can raise my daughter, I can be a good wife. Nothing will stop me after that. I love being at home, I love being a mother to my child, I wouldn't want to spend one hour a day with my child and rush off to work, why did I have her? She is not a puppy; I want to be there for her as a mother".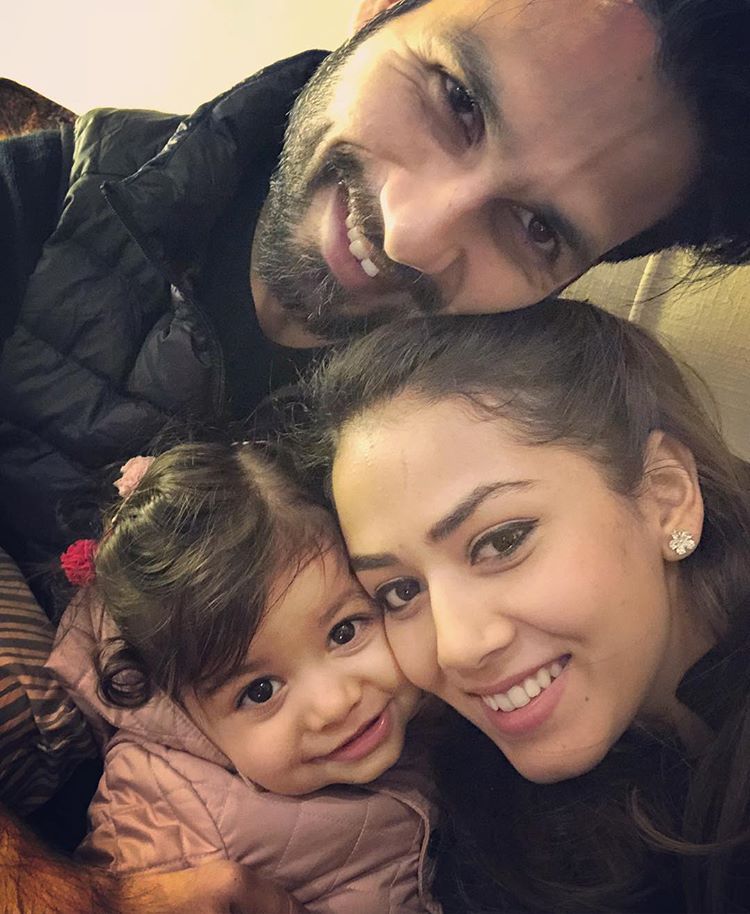 It looks like not only the couple but Shahid's mother Neelima Azeem is also very happy with the arrival of her grandson: It's wonderful. Shahid and Mira are complete. I am in the best phase of my life. Misha has been the love of my life ever since she was born. And now, Zain joins her. The actress also told that the name Zain for the second baby was decided at the arrival of Misha itself. She shared: Long back I had shared the name with Zain. I had told Shahid that I love 4 names- Shahid, Ishaan, Zain, and Kaamraan."
Shahid and Mira got married on 6th July 2015 and they already have a baby girl Misha Kapoor.