Scientists have evidence that coronavirus is Airborne, wants WHO to revise recommendations: 
This doesn't seem to stop! Hundreds of scientists now have evidence that the novel Coronavirus in smaller particles in the air can infect people. They are calling for the World Health Organization to revise its recommendations. 
In an open letter to the agency, which the researchers plan to publish in a scientific journal next week, 239 scientists in 32 countries outlined the evidence showing smaller particles can infect people.
The WHO has said the coronavirus disease spreads primarily from person to person through small droplets from the nose or mouth, which are expelled when a person with COVID-19 coughs, sneezes, or speaks.
It's been six months since the coronavirus pandemic is ongoing and it seems like it is not going anywhere. With the increase of this virus, we are learning something new every other time. Earlier, it was said that masks don't do much to contain the spread, now masks have been made mandatory. Runny nose was listed as one of the earliest symptoms, now fever, cough, and difficulty in breathing are the main markers of infection. 
Similarly, at the beginning WHO stated that the virus is spread via droplets released when coughing or sneezing, and it is not airborne. However, scientists across the world are now alerting the WHO to a new research–and all evidence that points towards the virus being airborne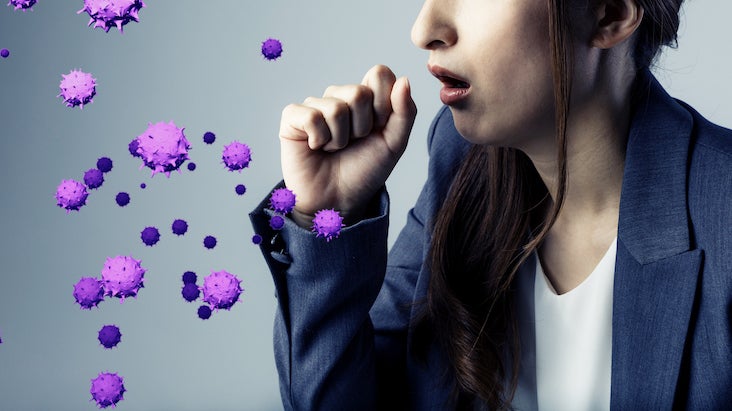 As for now, the health agency said the evidence for the virus being airborne was not convincing. 
"Especially in the last couple of months, we have been stating several times that we consider airborne transmission as possible but certainly not supported by solid or even clear evidence," Dr. Benedetta Allegranzi, the WHO's technical lead of infection prevention and control. 
Well, whether or not WHO finds the claims strong enough, we all must take precautions. The only solution is to stay home and stay safe. We request all of you to go out only when it is necessary. The best way to avoid this virus is to avoid catching it. So stay inside and stay safe!